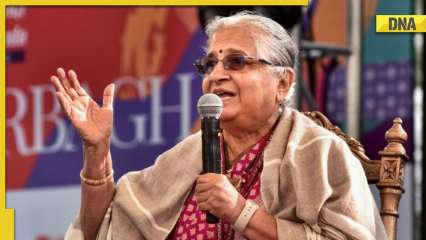 President Daurpadi Murmu approved the list of recipients of the Padma award on Wednesday. This year, 106 Padma awards will be presented, including three duo cases. This year's list consists of six Padma Vibhushan, nine Padma Bhushan and 91 Padma Shri winners. And a total of 19 women have been finalized to receive the Padma awards. Of these 19 women, one is Sudha Murty. Sudha Murty receives the Padma Bhushan for her contributions to social work.
Who is Sudha Murty?

Sudha Murty is an Indian educator, author and philanthropist. She is chairman of the Infosys Foundation.
She was honored with the 2006 Padma Shri award for social work. Among her many contributions are establishing many orphanages, participating in rural development efforts, supporting the movement to provide computer and library facilities to all government schools of Karnataka, and setting up the Murty Classical Library of India at Harvard University .
She is also author of the Kannada version of the novel 'Dollar Bahu'.
Born on August 19, 1951, she did her BEng in Electrical and Electronics Engineering from BVB College of Engineering & Technology, and then an MEng in Computer Science from the Indian Institute of Science.
She is the first female engineer to be hired at TATA Engineering and Locomotive Company.
She is the wife of Infosys co-founder, NR Narayana Murthy and has two children Akshata Murty and Rohan Murty. Murty's daughter Akshata Murty, a fashion designer, is married to the current Prime Minister of the United Kingdom, Rishi Sunak.