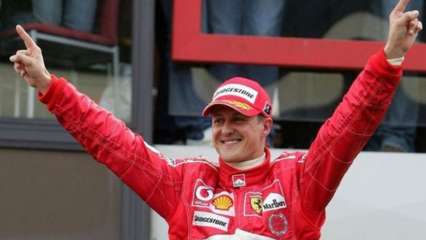 Former seven-time Formula 1 champion Michael Schumacher has been fighting for his health since suffering devastating head injuries in a skiing accident seven years ago. Updates on his condition have been few and far between, with Michael Schumacher's family demanding the utmost confidentiality as the Formula 1 legend continues to fight for his life. However, an update from former Ferrari boss Michael Schumacher and current FIA director Jean Todt could cheer the hearts of millions of Michael Schumacher fans. Todt is one of the few people who can visit Schumacher once or twice a month and he has given a very positive update.
In an interview with RTL France, Jean Todt indirectly revealed that Michael Schumacher is aware of everything that is going on by stating that he is following his son Mick Schumacher's journey in motorsport.
"Of course he follows him. Mick will probably race in Formula 1 next year, which will be a big challenge. We would love to have a new Schumacher at the highest level of motor racing, "said Todt.
Mick Schumacher dominates the F2 circuit and many believe he will jump into Formula 1 and make his debut, potentially with Aston Martin in the 2021 season. However, when he probed his condition more deeply, Todt respected life. private of the Schumacher family. "This is a question on which I will be extremely reserved. I see Michael very often – once or twice a month. My answer is always the same – he fights. We can only wish for him and his family that things will improve, "said Todt.
Schumacher the gold standard
Michael Schumacher has set the bar very high in Formula 1 in the first decade of the new millennium. He forged a formidable partnership with Ferrari by winning five consecutive world championships from 2000 to 2004. Schumacher set the benchmark by becoming the first driver to win seven F1 titles and he also held the record for most wins with 91 .
However, in 2020 Lewis Hamilton managed to break Schumacher's record by winning 94 races and tying Schumacher's other record to become a seven-time world champion. Hamilton might go on to break other records, but the original gold standard of modern F1 will always be Michael Schumacher.
.