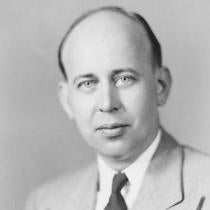 (TBEN DETROIT) – Senator Warren Hooper of Michigan was traveling from Lansing to his home in Albion on January 11, 1945, when he was shot and killed.
Investigators suspected members of Detroit's Purple Gang were involved. Despite the investigation, the Republican senator's case remains unsolved to this day.
According to the University of Michigan Bentley Historical Library, Hooper was murdered days before he was scheduled to testify before a grand jury about bribery in horse racing. At the time, former state treasurer and Republican Frank McKay was named in three federal grand jury investigations, and Hooper's testimony allegedly implicated McKay.
A few days after the murder, a witness reported seeing a maroon car blocking Hooper's car on M-99.
The attention of the case turned to the Purple Gang in March 1945 when Sam Abramowitz claimed to have been hired by gang leader Harry Fleisher to kill Hooper.
Abramowitz, Fleisher, his brother Sammy Fleisher, Detroit bar operator Mike Selik, and gambler Pete Mahoney were charged with conspiracy to commit murder. Abramowitz became a state witness and placed the blame on the four other men. Although the four men pleaded not guilty, they were found guilty of conspiracy and sentenced to four to five years in prison.
Historians say some believed Abramowitz was the killer because his feet were the same size as shoe prints found at the scene.
Two years later, two inmates at Southern Michigan Prison alleged that Fleisher, Selik, and other criminals were recruited to kill Hooper and used the maroon vehicle of Deputy Prison Warden D.C. Pettit.
Historians say investigators interviewed Pettit and searched his farm, but prison records for using a car have disappeared.
The case went cold, but in 1987, Bruce Rubenstein and Lawrence Ziewacz published "Three Bullets Sealed his Lips," prompting researchers to take another look at it. Detective Sgt. Chet Wilson believed Selik to be the shooter and interviewed him at a retirement home in 1989.
Selik, one of the last living suspects at the time, reportedly refused to talk about it. He died in 1996 and never revealed if he had any information.