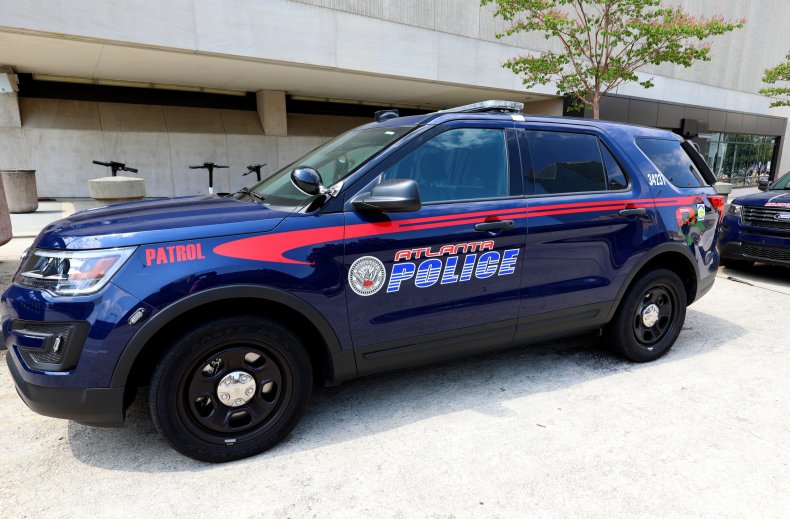 A mother and daughter have been found dead in a suspected double homicide at a home in Buford, Georgia.
Police shot and killed the suspected killer after confronting them with a knife. The incident took place on Long Creek Drive before 11 p.m. Tuesday.
The Hall County Sheriff's Office said it was conducting a welfare and possibly missing persons check on the home of Kim Nguyen, 42, and Lam-Anh Tran, 18.
Officers were preparing to execute a search warrant when they encountered a man who made "aggressive moves" in their direction with a knife. He was seized and killed by the officers, his identity has yet to be released.
Police then entered the property, where they found the bodies of the mother and daughter.
According to local news site 11 Alive, officers from the sheriff's office remain on the scene, along with the Georgia Bureau of Investigation (GBI).
The sheriff's office is investigating how the two women died, while the GBI investigates the incident in which the suspect was shot dead by police.
Hall County Sheriff's Office said it has "no further details to share in the murder case" when contacted by News week for comment.
Buford is a city of 17,144 people, according to the 2020 census, spread over 4,727 households northeast of Atlanta. The median household income is $57,147 with 12.2 percent of the population living in poverty.
After a railroad was completed in 1871, the town, built on what had once been Cherokee territory, expanded rapidly. Buford became famous for its leather production and was nicknamed 'the leather town', although the industry closed in 1981 following a tannery fire.
Violence in Georgia
In a separate case, a professor at the University of West Georgia (UWG) was arrested Saturday after a student from the same university was shot dead in Carroll Country, Georgia.
Anna Jones, 18, was in a car outside Leopoldo's Pizza Napoletana restaurant in Carrollton when she was hit and she was later pronounced dead on arrival at Tanner Medical Center.
The suspect, Richard Sigman, had been involved in a verbal altercation with another man prior to the shooting.
In a statement, UWG President Dr. Brendan Kelly said: "The University of West Georgia has been informed that one of its students, Anna Jones, has died following an off-campus incident earlier today.
"UWG has terminated Richard Sigman's employment and continues to work with the City of Carrollton Police Department, who are leading this ongoing investigation."
In June, a 14-year-old car on the run from police crashed into a home in Coweta County, Georgia, killing a woman inside.
A man, who was also at the property, was injured and required hospital treatment.