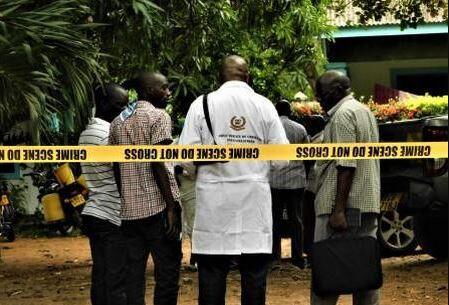 The mother of a 13-year-old girl who was burned alive at a church in Nanyuki shared intricate details leading up to the tragic event.
The mother, identified as Fridah Kagwiria, told the press on Wednesday, January 11, that she had gone to work and left the girl in the care of her aunt.
While at work, she received reports that the daughter had snuck away from home and her whereabouts remained unknown.
DCI detectives investigate a crime scene in Kenya
File
"When I received a report that my daughter was missing, I rushed to report it to the police.
"I was told that if she didn't show up within 24 hours, the police would launch a search," a distraught mother told the press.
With no action taken by the police, the family launched a frantic search for the missing girl.
"While searching for my daughter, we heard screams coming from a nearby church.
"We rushed there to see a building in the church on fire and we helped with other neighbors to put out the fire," she said.
During the trial, the church's janitor revealed that he had trapped a thief in the building.
"I couldn't imagine it was my daughter being called a thief because the caretaker told us it was a man.
"I was shocked after the fire went out when I saw my daughter's shoes," the mother said in tears.
Kagwiria wants police officers to investigate the case, as she believes foul play was involved.
"My daughter was defiled before she was killed; the fire was an attempt to conceal evidence.
"Why did the janitor initially say it was a man and also why was my daughter found sleeping if she was a thief?" she posed.
Police officers have already arrested the suspect who is helping with the investigation.
"The caretaker claimed that he deliberately set the house on fire because a thief was inside.
"We have arrested him to help us with the investigation while we wait for the autopsy results," said a statement from Laikipia County Police Chief John Nyoike.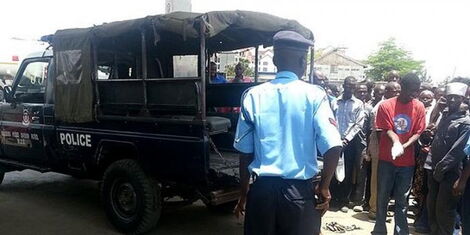 A Kenyan police officer pictured at a crime scene.
TBEN.co.ke
died thief fire murder to arrest killed probe suspect