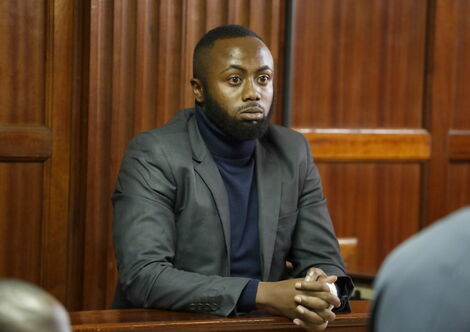 Media personality Jacque Maribe has said that most of her friends abandoned her in 2018 after being involved in a high-profile murder case.
Maribe, alongside her ex-fiance Joseph Irungu, faces murder charges against businesswoman Monica Kimani, whose body was found at her home in Lamuria Gardens on September 20, 2018.
Speak in an interview with True love, Maribe said she was part of a group of friends who were widely viewed as "targets" in reference to the public admiration and publicity they received.
File image of Jowie Irungu in court on November 21, 2019
Twitter
"People who I thought I was very close to. I even heard that some were making public statements, disassociating themselves from me. People we were seen with on vacation. We were told we were goals of team and things like that.
"I will be very honest with you, I have like two friends to date who have supported me from the start," said Maribe.
She added that her family was the greatest beacon of hope and they never questioned her comforter or her innocence.
On the other hand, Maribe accused some of his media colleagues of falsifying information surrounding the case.
"I came to a place and I was zombified. Everyone is talking in your ear and there is so much commotion and all you hear is noise. Covering the news I was now on the news It was my coworkers writing about me and some of the stories were not true, "she said.
The reporter also spoke about her 17-day stay in Lang'ata Women's Prison.
At first, she revealed, others on remand were uncomfortable engaging with her, saying she was a celebrity.
"It was difficult being at Lang'ata Women's Prison but I appreciate everything that is happening in my life. Sometimes I laugh when they say I'm a celebrity and they can't talk to me, "she added.
Over time, however, Maribe bonded with them and some were able to tell her stories that had led them to the establishment.
"We even did our hair sometimes. Some shared their stories saying that they had also been in a situation like me. As a journalist I was so curious, "she said.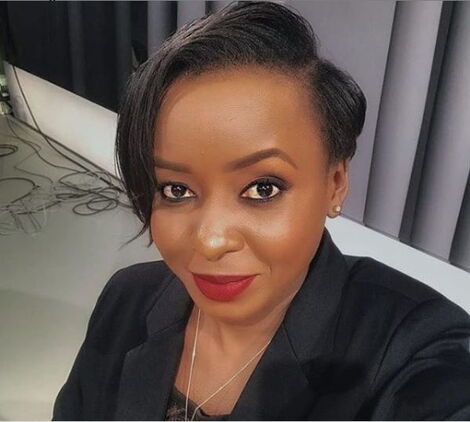 An archive photo of journalist Jacque Maribe
Instagram