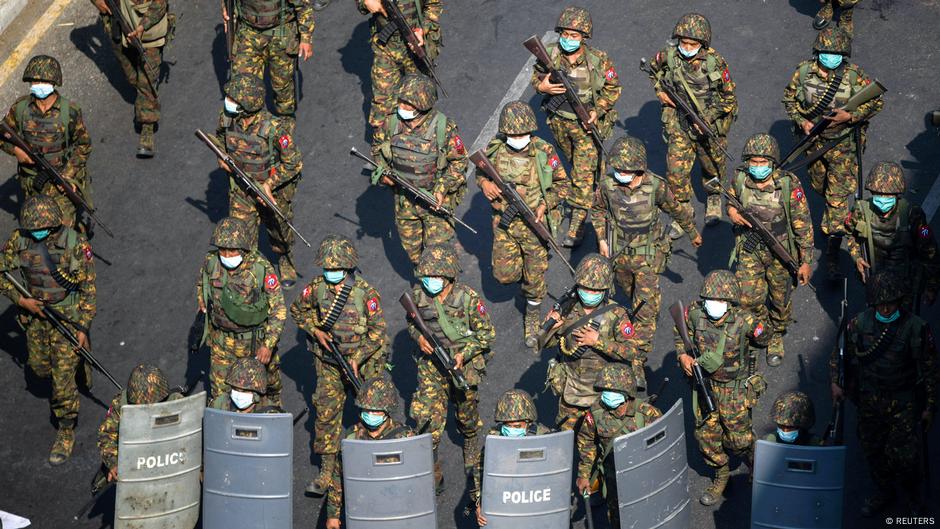 A human rights organization and 16 people from Myanmar have filed charges against the Myanmar military for genocide, war crimes and crimes against humanity.
Fortify Rights is one of the complainants seeking punishment for the crimes they allege committed by the country's military after 2021, when the government was overthrown in a military coup and during the 2017 crackdown on Rohingya Muslims.
The 16 complainants, who live in different countries, belong to Myanmar's different ethnic groups, including the Rohingya, the dominant Burman and Chin minority communities.
What do we know about the complaint?
According to Fortify Rights, the campaign group leading the lawsuit, a 215-page letter of complaint is based on more than 1,000 interviews conducted by the rights group since 2013 and leaked data from the Myanmar military.
In the letter, the complainants alleged that Myanmar's military "systematically killed, raped, tortured, imprisoned, disappeared, persecuted and committed other acts amounting to genocide, crimes against humanity and war crimes," Fortify Rights said in a statement.
The case has been submitted to the German Federal Public Prosecutor General under universal jurisdiction, which allows the prosecution of serious crimes regardless of where the crime was committed.
"We trust that Germany will investigate and seek justice for genocide, crimes against humanity and war crimes committed by the military and its leaders in Myanmar," said Nickey Diamond, member of the Fortify Rights Board of Directors.
Investigation underway
The federal prosecutor's office in Germany declined to comment on the complaint. Before the case can go to court, the agency must decide whether to file a subpoena.
An investigation into the actions of Myanmar's generals is already underway at the International Court of Justice, while a genocide case is pending at the International Criminal Court. Activists have also filed cases in national courts of Argentina and Turkey.
mf/kb (TBEN, TBEN)