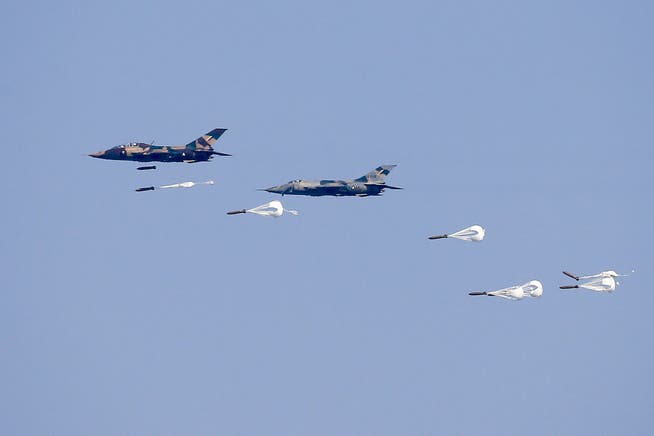 human rights

Switzerland accepts EU sanctions against members of the regime in Myanmar
The EU has imposed additional sanctions in response to ongoing human rights violations in Myanmar. Now Switzerland is also adopting these means of coercion against 19 members of the Burmese regime.
The state administrative council set up after the military coup in 2021 and 19 people are affected by the latest sanctions. The latter include, for example, the new investment minister, Kan Zaw, as well as military officials and company managers in the East Asian country. As the Department of Economic Affairs, Education and Research (EAER) announced on Tuesday, Switzerland will also adopt the sanctions imposed by the EU two weeks ago on the same day.
The European Union justified the sanctions decision with great concern "about the continuing escalation of violence and the development in Myanmar towards a long-lasting conflict with regional effects". At the time, the EU also condemned the ongoing serious human rights violations, including torture and sexual and gender-based violence, but also the ongoing persecution of civil society, human rights defenders, journalists and attacks on civilians by Myanmar's armed forces.
Entry bans and asset freezes
In the Southeast Asian state of Myanmar (formerly: Burma), the military staged a coup against de facto Prime Minister Aung San Suu Kyi in early February 2021. Since then, violent action has been taken against resistance. According to the non-profit organization for political prisoners AAPP, more than 2,360 people have been killed and more than 15,800 people arrested.
The new EU sanctions complement punitive measures already imposed in the past. According to the latest information from Brussels, a total of 84 people and 11 organizations are now affected by the coercive measures. The sanctions regulations provide for entry bans to be issued and assets in Switzerland and the EU to be frozen. (sat/dpa)