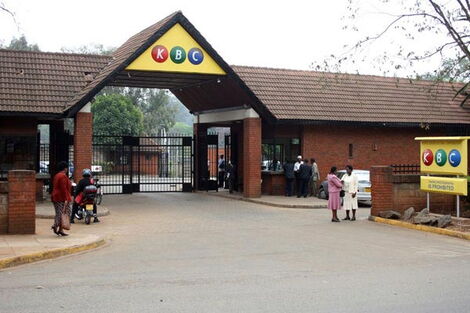 Police are investigating a call made by a thug who killed KBC journalist Betty Mutekhele after shooting her twice in the head at close range.
The gunman allegedly accompanied Mutekhele to the upstairs bedroom, where he wanted to receive money and other valuables.
A police officer with knowledge of the investigation said a key witness who was hiding in the house revealed that the thug was receiving instructions over the phone from an unknown person.
"Sisi tumetimbua (We killed her) ", heard the witness.
Entrance to the main KBC office located along Harry Thuku Road, next to University Way in downtown Nairobi.
Deposit
All the while, other family members, including her husband and two children, were being held hostage by two other thugs in their living room.
Mutekhele had been approached by thugs at her door as she arrived at her home in Ngong at around 8:30 p.m.
The housewife had gone to open the gate when she saw the trio hiding in a nearby house that is still under construction. She ran and hid with one of Mutekhele's children.
"There was screaming and it prompted Mutekhele's husband to come out and check out what could be wrong. It was here that the thugs asked Mutekhele to get out of his car and enter the house with her husband.
"The trio spent the first five minutes looking for the household help and they couldn't find her. She was in hiding with Mutekhele's daughter," said a source familiar with the matter. TBEN.co.ke.
The assailants left the house with the journalist's laptop and cell phone.
Police are investigating who received the phone call, why Mutekhele was the target and whether the thugs were looking for money or killing her.
His body was taken to Montezuma funeral home.
A number of reporters mourned the deceased as a humble and hardworking scribe who will be sorely missed.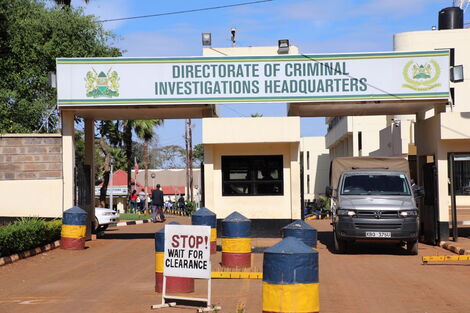 Headquarters of the Directorate of Criminal Investigations along the Kiambu road
Simon kiragu
TBEN.co.ke