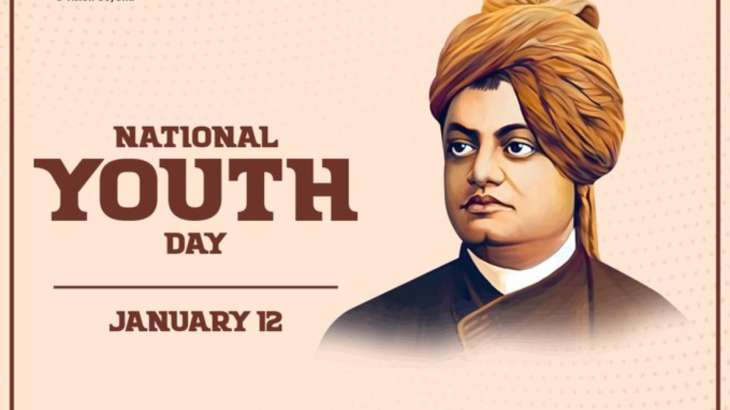 National Youth Day 2023: National Youth Day is celebrated on January 12 every year in honor of Swami Vivekananda's birthday. He is considered one of the greatest leaders in India and his ideology has inspired many. Swami Vivekananda, one of the greatest philosophers and spiritual leaders, believed in the power of youth.
National Youth Day 2023: History, Meaning & Theme
Swami Vivekananda, the great philosopher, thinker and the greatest patron of youth in India, was born on January 12, 1863 at the Pausha Krishna Saptami Tithi in Kolkata (then Calcutta). He was called Narendranath Dutt. His father Vishwanath Dutt was a well-known lawyer in the Kolkata High Court and his mother's name was Bhuvaneshwari Devi.
Every year since 1985, the Government of India has celebrated 12 January, the birthday of Swami Vivekananda, as the National Youth Day and the week from that day as the National Youth Week.
The 26th National Youth Festival will be held from 12 to 16 January 2023 in Hubballi-Dharwad, Karnataka and will be organized by the Union Ministry of Youth Affairs and Sports in conjunction with the Government of Karnataka. The theme of this year's festival is 'Viksit Yuva Viksit Bharat'.
Why is National Youth Day celebrated on Swami Vivekananda's birthday?
Swami Vivekananda once said, "Whatever you think you will be. If you think you are weak, you will be weak; if you think you are strong, you will be strong. He also said, "Look for the highest, aim for that highest and you will reach the highest." His message reflects the great importance of his ideas and ideals among the youth of our country today. He personified the eternal energy of youth and their restless search for truth. It is fitting that January 12, the birthday of Swami Vivekananda, be celebrated as National Youth Day to revive the eternal message of this great patriot.
About the birth of Swami Vivekananda birthday, here are some famous quotes from the great Indian leader
– Learn all that is good from others, but bring it in and take it in your own way; don't become others
– Wake up and don't stop until the goal is reached
– Experience is the only teacher we have. We can talk and reason all our lives, but we will not understand a word of truth
– Neither money pays, nor name, nor fame, nor learning; it is the character that cleaves through the rock hard walls of difficulty
– We are what our thoughts have made us; So be careful what you think. Words are secondary. Thoughts live; They travel far.
Read more Lifestyle news