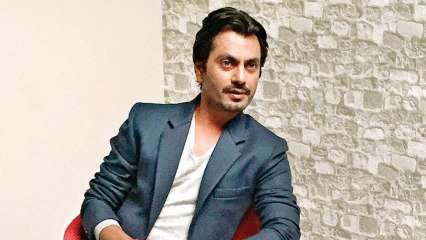 Actor Nawazuddin Siddiqui is one of the most famous actors in the industry today. Nawazuddin has made a special place for himself in the hearts of his fans in India and abroad, however, it was no easy feat for the actor.
In an interview with a major daily, Nawazuddin recently opened up about the discrimination he faced and how colorism is still prevalent in Bollywood. Speaking about racism in the film industry, Nawazuddin mentioned his "Serious Men" co-star Indira Tiwari and said, "Sudhir saab has immense knowledge of cinema and his thinking process is very practical. can guarantee you that there is so much racism in our industry, i will be very happy if she is chosen for the lead role again. Sudhir Mishra did it, but what about the big bosses in charge? More than nepotism, we have a problem with racism. "
Notably, Nawazuddin recently landed an international EMMY nomination for his performance in Sudhir Mishra's film "Serious Men".
In his interview, Nawazuddin also highlighted how important it is to change the ideology of people at the top who reject others because they look a certain appearance.
Nawazuddin said, "I have fought against this for many years, and I hope dark-skinned actresses become heroines; Its very important. I'm not even talking about the color of the skin; there is a bias that exists in the industry that must end for better movies to be made… I have been rejected for many years just because I am small and have a certain appearance, even though I cannot. complain now, but there are still so many great actors who fall prey to this kind of bias. "
.