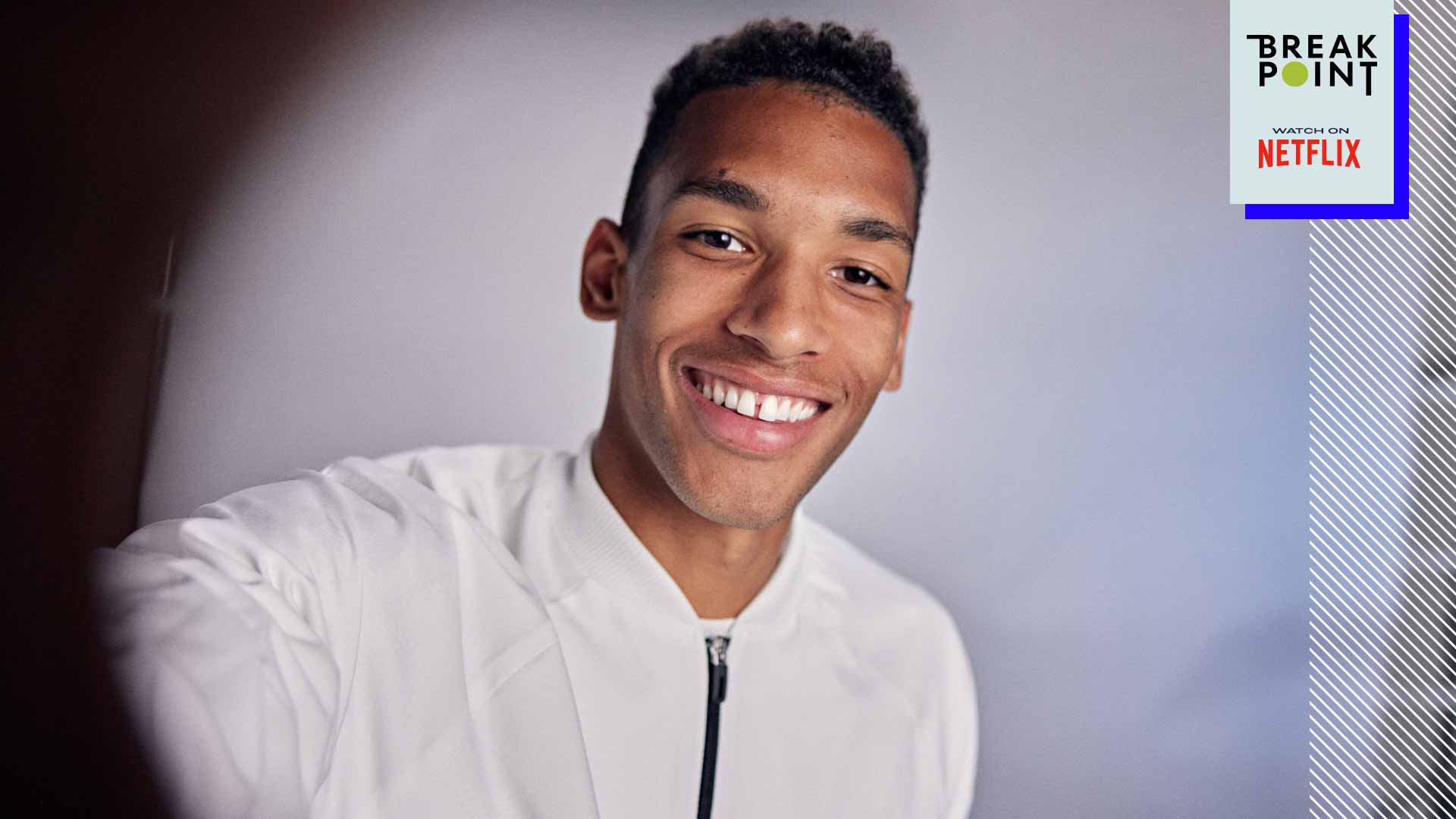 Felix Auger-Aliassime had the best season of his career in 2022, winning his first four TBEN titles and qualifying for the Nitto ATP Finals.
The Canadian's success was documented by the Netflix crews Breakpoint, which premieres on January 13. ATPTour.com spoke to Auger-Aliassime about the experience of filming the show, the moment in 2022 that left him with "a mixed feeling", and what he was watching on Netflix.
How was the whole experience with the cameras and everything related to filming?
It was very natural. They were bad [good at] put us at ease. [It was] on our schedule and [we were] doing it at the time we wanted so it was easy for me to adapt. It wasn't that hard. I think it's going to be a great show, and I think we gave them good content.
For me, the main goal is that tennis can help. It can help tennis in general. That would be great if we could see an increase in fan base and attention to our sport by airing this series.
You're a really easygoing guy, but were there ever times when you wished the cameras weren't there?
When they were, it felt right. It wasn't like I never wanted them there. I also tried to be true to myself, before games and after games, but it kind of felt like it was just birdwatching, or someone watching from the outside and you just did your thing, be yourself, stay natural.
And at some point you just forget about it too, and I think that's the whole point of showing the fans, the viewer, something raw and authentic, not something staged.
Is there a time when you like to look back on your season?
The Australian Open was a good run. It was pretty much the beginning of everything. I think the Grand Slams are always special. For me the French Open. It's a bit of a mixed feeling, that game against Rafa was a great game, but it's going to be funny to see those images again. It was a special day.
Then, just footage with my team, see how we come out on TV, but it will also be good to see us all sharing good moments.
What was most surprising about the whole experience?
A behind the scenes look at how they do shows, the set up for the interviews and how everything is run. That's kind of cool because I've seen a lot of shows.
I recently got the Drive to survive show, which was kind of the inspiration for this show. It's cool from our perspective to see what they're doing behind the scenes.
Which player are you most interested in seeing behind the scenes?
I know not all players did it, so I don't know who exactly did it. But behind the scenes, not anyone in particular. Just in general.
I have a pretty good idea of ​​what it's like from all the players, but I think it's always nice to see the families, a little bit of a story about where they're from, what they've been through and things like that. See what perspective they have on their careers, on tennis in general. I think that's all from a lot of players, I'm looking forward to seeing it.
What is your favorite Netflix show?
I've had a few over the years. A few years ago, El Chapo. I found it really interesting, quite entertaining. And then House of Papel, that was fun. It was huge a few years ago, that was really good. It's hard to name one. Currently I'm watching a number of different shows that aren't on Netflix, but yes, I've had a few good ones over the years.
Will you binge the tennis show when it comes out?
I do not know. Maybe I'll get hooked and excited to see it all when you know so much about behind the scenes and you know so many players personally. You feel like you want to see everything right away if you really like a show, so I think that's what could happen.