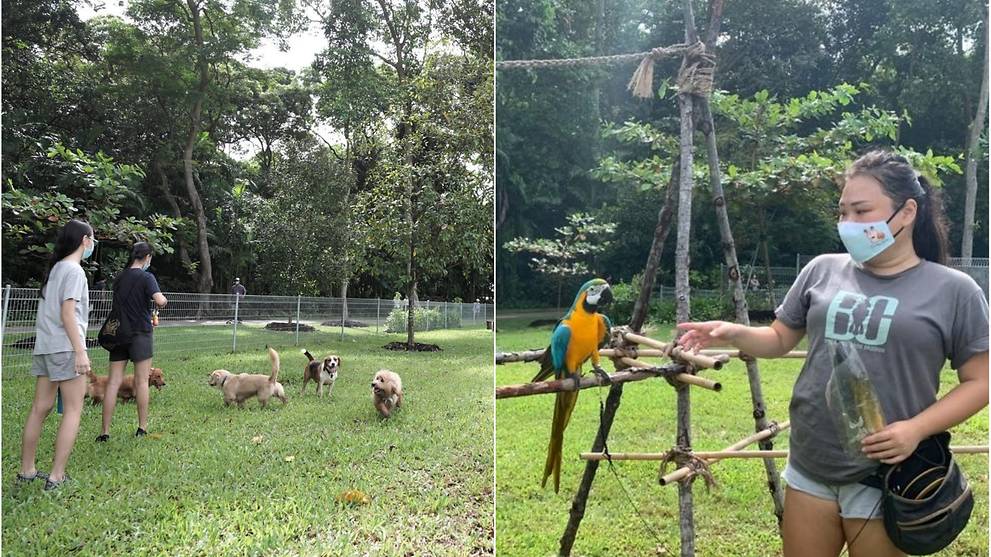 SINGAPORE: A new dog track and bird perch have been opened at East Coast Park for visitors to bring their furry or feathered friends.
The 0.2 ha (2,000 m2) dog park is the largest in the east and located in Parkland Green in the east coast park, the National Parks Board said on Sunday (November 22). NParks).
READ: New central green corridor connecting East Coast Park and Changi Beach Park to be created: Heng Swee Keat
Bird owners can also present their trained birds to the new perch located right next to the dog track.
"The dog track and bird perch were designed in consultation with the community and improve the facilities that allow animals in the park," NParks said.
The perch, for example, was constructed from recycled wood from East Coast Park and was designed in consultation with the Bird Craze community of bird owners.
READ: New 3.5km trail opens connecting Changi Airport and East Coast Park, with dinosaur exhibits
In addition to these amenities, NParks said it has also set up a new community initiative "to promote the stewardship and responsible use of Singapore's green spaces."
Friends of the East Coast Park, which includes a variety of stakeholders and volunteers, will allow residents to take a more active role in field-led programs and initiatives, NParks said.
National Development Minister Desmond Lee has been appointed advisor to the new initiative.
.