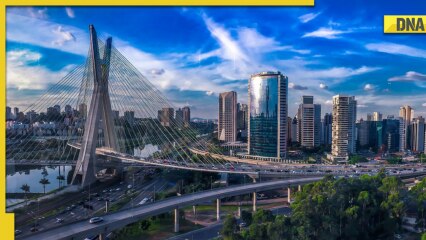 New Noida: This area has the Shaheed Bhagat Singh park, wetlands, heliport and golf course complex. (representative photo: Pixabay)
The Central Government and the Government of Uttar Pradesh have completely turned their focus to making the Noida-Greater Noida region an economic powerhouse in the north. They have invested heavily. Apart from Noida International Airport and Fintech City, they also plan to make what they called New Noida. New Noida will straddle the Eastern Peripheral Expressway.
To boost India's growth story, the government will create two freight corridors: Dadri from Greater Noida to Jawaharlal Nehru port in Mumbai and the railway corridor from Kolkata to Amritsar. Between these two rail corridors comes New Noida. It will have 80 villages — 20 from Gautam Buddha Nagar, 60 from Khurja and Sikandrabad.
Due to the Eastern Peripheral Expressway, New Noida will be close to Faridabad and Gurgaon. It will also get Faridabad-Noida-Ghaziabad Expressway connectivity.
This area will have the Shaheed Bhagat Singh park, wetlands, heliport and golf course complex.
Settlers have already reached the villages where the city of New Noida will be built. Land rates have already skyrocketed. Investors from Delhi, Gurgaon, Mumbai, Kolkata, Ghaziabad, Noida and Greater Noida are buying land in New Noida.
Before the announcement of New Noida, the land was being sold at a rate of Rs 5-7 lakh per bigha, but now the rates have been increased many times over. Land prices near GT Road and Eastern Peripheral Expressway have skyrocketed. Private companies build warehouses on these lands. In Anandpur village in New Noida, land price was Rs 12 lakh per bigha but it is now being sold for Rs 30 lakh per bigha. In Khandeda village, land prices have risen from Rs 12 lakh to Rs 22 lakh, Tricity reported.
Noida International Airport will serve UP and other other states while also easing passenger pressure at Delhi's IGI Airport. Both airports will be connected by a metro line. Meanwhile, the Fintech City will be created near the metro and will have offices of financial institutions and companies.