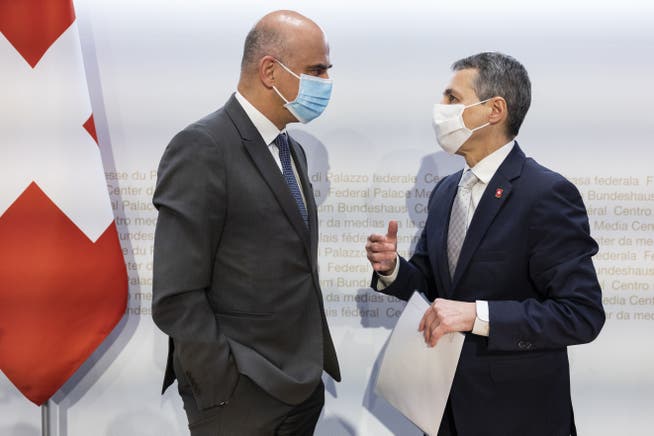 "Destabilization of Federal Councilor Cassis": Alain Berset's department under suspicion – e-mail traffic surfaced
The communications chief of SP Federal Councilor Alain Berset and a "Blick" journalist exchanged views on Foreign Minister Ignazio Cassis (FDP). The special counsel believes that Cassis should be portrayed in a bad light. The interrogation protocol shows how Berset reacted to it.
Before the Federal Council decided on corona measures, there were intensive contacts between Alain Berset's (SP) Ministry of Health and Marc Walder, the CEO of the "Blick" publisher Ringier. The suspicion: Official secrets were violated. But the interrogation protocols, which "Switzerland reported at the weekend", go beyond the exchange of information on Corona.