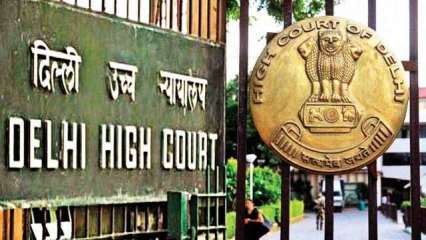 WhatsApp's new privacy policy has been challenged in Delhi High Court. A written petition has been filed with the Delhi High Court to challenge the new privacy policy introduced by the instant messaging app, WhatsApp, as violating citizens' right to privacy and threatening India's national security.
The petition calls on the High Court to stop WhatsApp's new policy with immediate effect. The petition was filed by attorney Chaitanya Rohilla, saying the updated policy gives the company a virtually 360-degree profile of online activity per person, as reported by LiveLaw.
"This level of information about a person's private and personal activities is done without any government oversight at this time or any regulatory oversight. In addition, in the absence of a data protection authority, it leaves users with assurances and company privacy policies. plea declares.
The petitioner urged the High Court to issue an injunction order, preventing Whatsapp from applying the updated privacy policy, with immediate effect. He also asked for guidelines / instructions to ensure that any privacy policy changes by WhatsApp are made in strict compliance with fundamental rights.
The petitioner also asked the central government to exercise its powers under Article 79 (2) (c) read together with Article 87 (2) (zg) of the Law on Information Technology and Communication. ensure that WhatsApp does not share any data about its users with any third party or Facebook and its companies for any purpose.
On the other hand, the Confederation of All Indian Traders (CAIT) has called on the Indian government to block WhatsApp from implementing the new privacy policy banning WhatsApp and Facebook in India.
WhatsApp has released a clarification stating that "your privacy will not be affected if you do not use the two optional features". However, he mentioned that all discussions with businesses will be shared with Facebook and that ads will be displayed based on those discussions.
WhatsApp updated its privacy policy on January 4, 2021 and required its users to accept its terms and conditions, failing which accounts and services would be terminated after February 8, 2021 for the affected user.
.