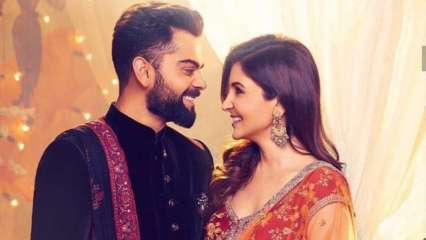 A day after Anushka Sharma and Virat Kohli welcomed their baby girl, they found themselves embroiled in a controversy. While social media was abuzz with the birth of their daughter, a mistake made by a newspaper printing company caught everyone's attention.
For the uninformed, the print newspaper had an article with the headline "2 JeM Terrorists Arrested at J&K", but it had a photo of Anushka Sharma and Virat Kohli underneath.
Check it out.
Twitterati has had multiple reactions to the newspaper's blunder. While some pointed out their mistakes, others scoffed at the post.
It was on January 11 that Virat Kohli announced the birth of his daughter. Her message read: "We are delighted to share with you that we were fortunate to have a baby girl this afternoon. We thank you all for your love, prayers and good wishes. Both Anushka and the baby are in good health and we feel beyond the chance to start this new chapter in our lives. We hope you can respect our privacy at this time. Love, Virat (sic). "
Virat who had taken paternity leave for the birth of his first child will be part of the Indian squad in the next series against England at home.
On Wednesday, the couple made an urgent appeal to the Mumbai paparazzi to refrain from clicking on their daughter's photo as they want to protect her privacy.
Anushka and Virat said, "Hello, thank you for all the love you have given us all these years. We are happy to celebrate this momentous occasion with you. As parents, we have just one request for you. We want to protect our child's privacy and we need your help and support. "
The couple added, "While we will always make sure you get all the content you need with us, we ask that you please do not take or carry any content that has our child. We know you will understand. 'where we come from and we thank you. "
.