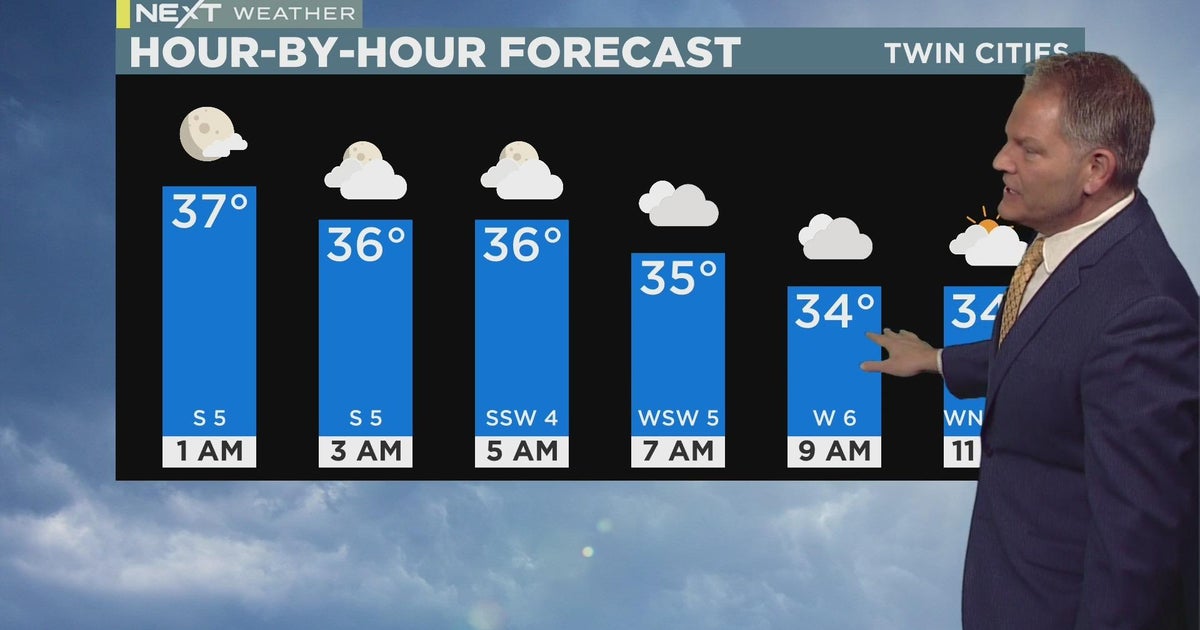 MINNEAPOLIS — Thanksgiving Day is getting cooler and cloudier, but another warm-up is coming.
Clouds will increase overnight and widen on Thursday. The high temperature will reach 36 in the Twin Cities — 11 degrees cooler than Wednesday. The subway can also get some drizzle.
Snowflakes are not excluded in the north. Very little moisture is available, so the chance of ice forming on the roads is minimal. But there may be a few slippery areas where temperatures are coolest.
When you travel home on Friday, it looks calm again, with temperatures around 40 degrees. Saturday will be even hotter.
Temperatures drop to more seasonal areas on Sunday and stay that way into next week. There is a chance of snow showers on Tuesday.