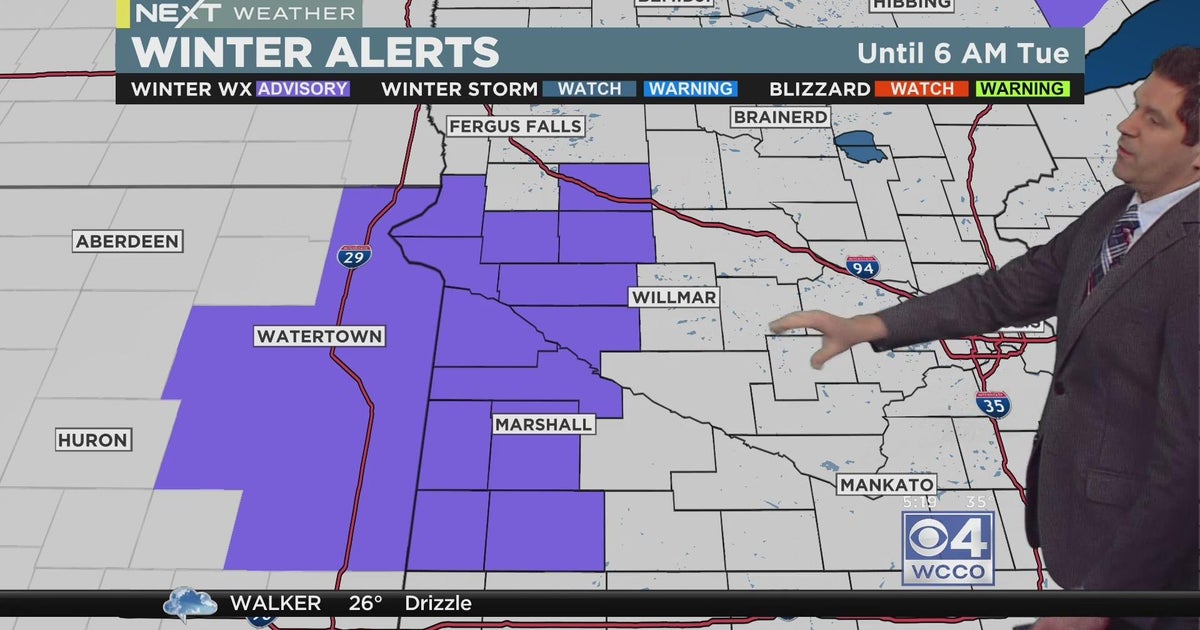 MINNEAPOLIS — Expect some showers on Monday with maximums around the mid-30s.
A wintry mix is ​​especially possible in northern and western Minnesota, where 2 to 3 inches of snow are possible.
Light rain turns to snow later in the evening as colder air filters in.
A few tenths of an inch of muddy snow will fall on the subway by the time things wrap up around noon on Tuesday.
The melting continues as temperatures remain in the mid to above 30s through Tuesday.
More light snow is possible Wednesday night into Thursday. Most of that system appears to remain south of the Twin Cities.
Temps dip into the 20s heading into the weekend.
Thanks for reading TBEN NEWS.
Create your free account or log in
for more features.