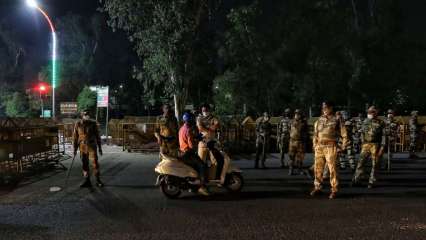 Bearing in mind the massive spike in COVID-19 cases, the BS Yediyurappa government in Karnataka imposed a nighttime curfew on Bengaluru, Mysuru, Mangaluru, Kalaburagi, Bidar, Tumkuru, Udupi and Manipal between 10 p.m. and 5 a.m. am from April 10 to 20. .
The chief minister said all essential services will be exempt from the nighttime curfew.
On Wednesday, the government of Karnataka imposed Article 144 of the CRPC within the city limits of Bengaluru from Thursday, April 8. The state government has also banned the operation of facilities such as swimming pools, gymnasiums, party rooms in apartment / residential complexes within the city limits of Bengaluru.
"Prohibit the operation of facilities like swimming pool, gymnasium, party rooms, etc. in apartments / residential complexes within the city limits of Bengaluru," the Karnataka government order said.
"Gatherings and demonstrations for any purpose by any group are prohibited throughout the city until April 20 to strictly comply with appropriate Covid behavior," city police commissioner Kamal said. Pant, in the prescription.
"Public functions and group prayers or any kind of celebration in places of worship are also prohibited until April 20 to check for infection," Pant said.
Gyms and swimming pools will only be allowed to operate up to 50% of their capacity both to ensure physical distance and to avoid overcrowding, according to the Chief Secretary of State's notification on Sunday.
.