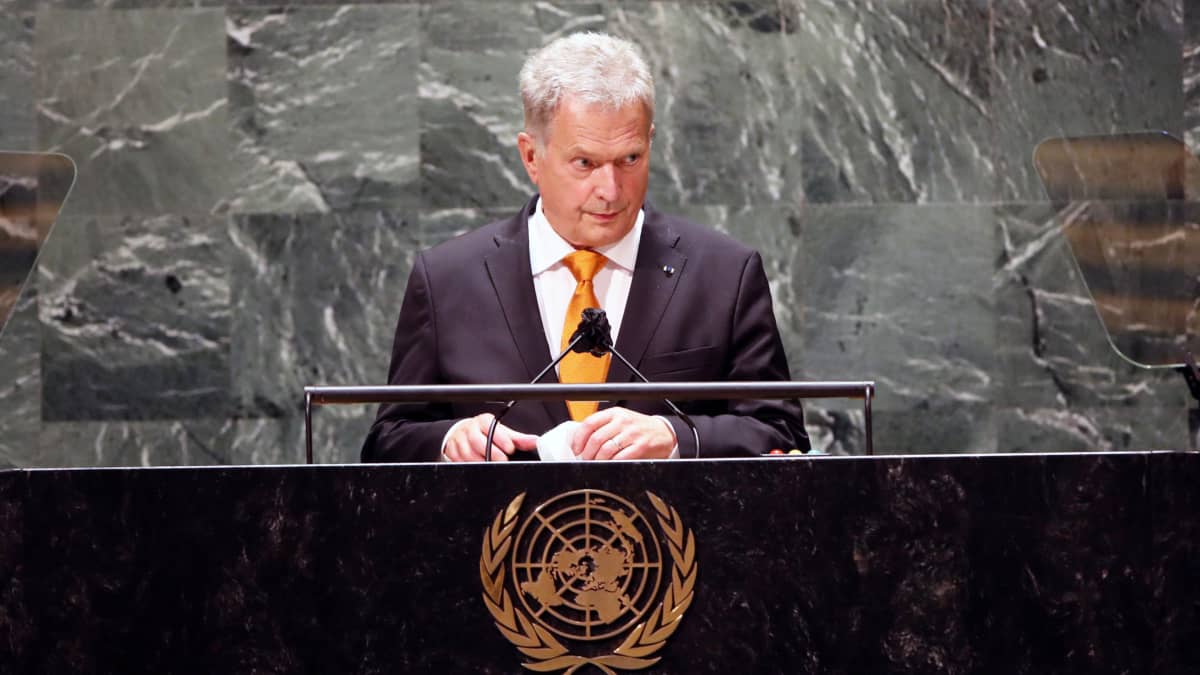 "Tough times call for more diplomacy, not less," the Finnish president said as he addressed the United Nations General Assembly.
Finnish president Sauli Niinistö has called for global solidarity and enhanced multilateral cooperation, as this will enable the international community to "can and must emerge stronger" from the ongoing crises exacerbated by the ripple effects of Russia's war against Ukraine.
Speaking at the 77th General Assembly of the United Nations (UN) General Assembly, the president said the triple crisis of energy, food security and finance is weighing heavily on a world already ravaged by the climate crisis and the Covid-19 pandemic.
Niinistö also strongly condemned the actions of the Russian government in Ukraine, calling them a "blatant violation" of the United Nations Charter.
"We cannot accept, condone or normalize serious violations of international law and human rights. A world of impunity is unjust, unstable and dangerous. For all of us," the president said.
Fighting climate change was also a key point of Niinistö's speech that took place Monday night. According to him, fighting climate change and feeding the economy are not mutually exclusive.
"We are on the cusp of very dangerous tipping points," he said, adding that "a green transition has enormous potential to create jobs, innovation and economic growth. But it has to be done fairly."
the explanation (siirryt toiseen palveluun) concluded with a call not to become apathetic to multiple threats.
"We must not become accustomed to violations of international law and human rights. Not close our eyes to the growing needs of the vulnerable. Not sleepwalking towards a climate and biodiversity catastrophe. Nor must we lose sight of hope: there is still time to intervene."