10,000 residents of Nyayo Estate in Ruaraka, Nairobi, will be evicted after a court orders Nairobi Metropolitan Services (NMS) to demolish homes in a slum renovation project.
The inhabitants had taken the court to stop an eviction planned by the government which will see their houses demolished as part of the program which would also see the establishment of a wastewater treatment plant. The estate is close to the informal quarters of Korogocho and Kariobangi.
They sought to bar the Director General of Nairobi Metropolitan Services, the Nairobi Water and Sewerage Company, the Inspector General of Police and the Cabinet Secretary for Water and Sanitation from carrying out the project. project.
NMS Director General Mohamed Badi addresses media in 2020
Deposit
Residents told the court that they had resided in the area for over 30 years, with the estate established by the late President Daniel Arap Moi in 1997.
While dismissing the case, Judge Kossy Bor noted that the applicants had failed to prove ownership of the land that had been set aside for the developments.
An investigation coordinator told the court that he had observed that in the recent past, land set aside for wastewater treatment works had been invaded and taken over by people.
<< The Athi water agencies were invited to mark the boundary of the Kariobangi treatment plant and it emerged from this exercise that several permanent and semi-permanent dwellings had been built on the land in question bearing the number LR 8285/161 measuring approximately 75 registered acres. on behalf of Nairobi City Council, "said the surveyor.
The NMS has embarked on an urban renewal program which will see a number of houses in selected areas demolished and the agency will build new structures.
Under the program, the old housing stock will be phased out as construction is completed.
Work is already underway in Pangani with housing nearing completion. The Jevanjee / Bachelors Quarters, Old Ngara, New Ngara, Ngong Road Phase 1, Ngong Road Phase 2 and Suna Road sites are also part of the first phase of the program.
The NMS revealed that the projects were at different levels of implementation. NMS boss Mohammed Badi revealed that the second phase of the project will affect buildings in Woodley, Ziwani, Bahati, Maringo, Jericho, Lumumba, Bondeni, Calif., Embakasi and Kariobangi North.
Existing tenants will have the option to purchase homes under a long-term tenant purchase program, while part of the homes will also be kept for rental by Nairobi County.
The agency noted that redevelopment of former Nairobi County Government estates would increase housing stock and improve related environmental, economic, social and physical infrastructure.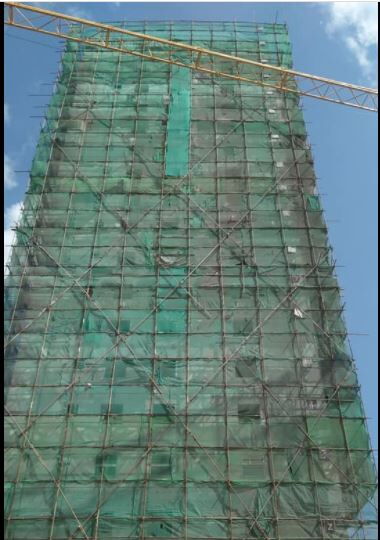 The affordable housing project in Pangani on March 3, 2021.
Twitter