The head of the Nairobi Metropolitan Services (NMS), Mohammed Badi, was ordered to pay a fine of Ksh 200,000 to a private hospital in Nairobi.
A report of The standard on Sunday, November 22, reported that county officers stormed Scion Healthcare Limited and arrested its administrator and accountant.
As a result, Badi, alongside the owner of the building on which the hospital in Eastleigh is located, was ordered to pay the money to Scion owner Augustine Kinyua.
The owner told the court that the owner, Peter Maina, was determined to kick him out.
An image file of the town hall
Facebook
He further claimed that Maina's search was interrupted by the rent court cases before he looked for other ways to get him out of the premises.
Kinyua further noted that the landlord conspired with Nairobi County officials to evict him for gross rent.
He detailed that Maina had filed a complaint with the county health department, saying the hospital posed a health risk in the area.
In his ruling, Judge Antony Murima stressed that public servants should serve the public good and not get drawn into a personal vendetta.
"State bodies, state agents and civil servants are at the service of the public good as a whole.
"They must resist the temptation to be used to settle a personal vendetta between individuals or entities," the judge said.
The two were also responsible for settling the invoices incurred by the company.
In court documents, the hospital, through its legal team, claimed that it was illegally closed after a notice from Nairobi Health CEC Hitan Majevdia dated April 3, 2020, but was cleared to function.
The case was at the time classified as urgent.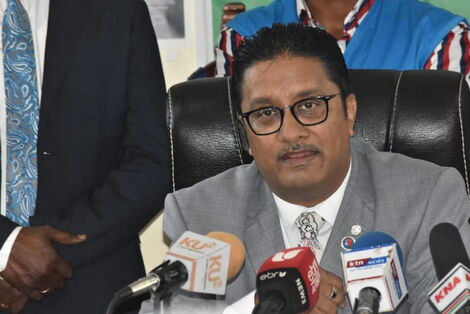 Nairobi Health CEC Hitan Majevdia speaking at a press conference on March 24, 2020 in Nairobi.
Facebook