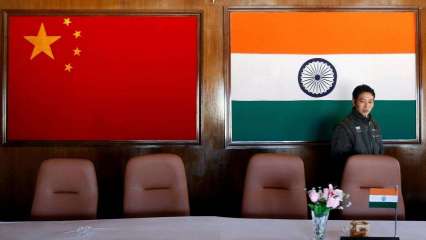 No Chinese company has received the green signal to invest in India and no such proposal has been considered for acceptance at this time. India will continue to closely monitor China's next steps along the Real Line of Control (LAC) and will not rush to lift restrictions on Beijing's investments, our reporter said citing government sources.
It comes a day after some reports surfaced in international media that India is on the verge of validating 45 investment proposals from China, including those from Great Wall Motor and SAIC Motor Corp. However, a day later, sources denied that the government had given approval to 45 Chinese FDI proposals. Sources also said that China's pending FDI proposals were still under consideration.
Just a day ago, Reuters quoted a government and industry source as saying, "India is set to validate 45 investment proposals from China, which will likely include those from Great Wall Motor and by SAIC Motor Corp. "
The proposals have been stalled since last year after India tightened controls on Chinese investment in the country in retaliation for Chinese troop incursions into the Western Himalayan region. China has blamed the troops Indians for the deadlock, "according to the Reuters article.
About 150 investment proposals from China worth more than $ 2 billion were stuck in the pipeline. Japanese and US companies channeling investments through Hong Kong have also been caught in the crossfire as an inter-ministerial panel led by the Interior Ministry has increased scrutiny of these proposals, "he added.
The report says most of the 45 proposals set for early approvals relate to the manufacturing sector, which is considered insensitive in terms of national security. The proposals have been delayed since last year after the government tightened controls on Chinese investment in the country amid border tensions, the report said.
According to sources, only three proposals from Hong Kong-based companies were approved at a meeting on January 22. These proposals came from Citizen Watches, Nippon Paintts and Netplay. Of the three, two are Japanese and one is from an NRI, sources said.
.