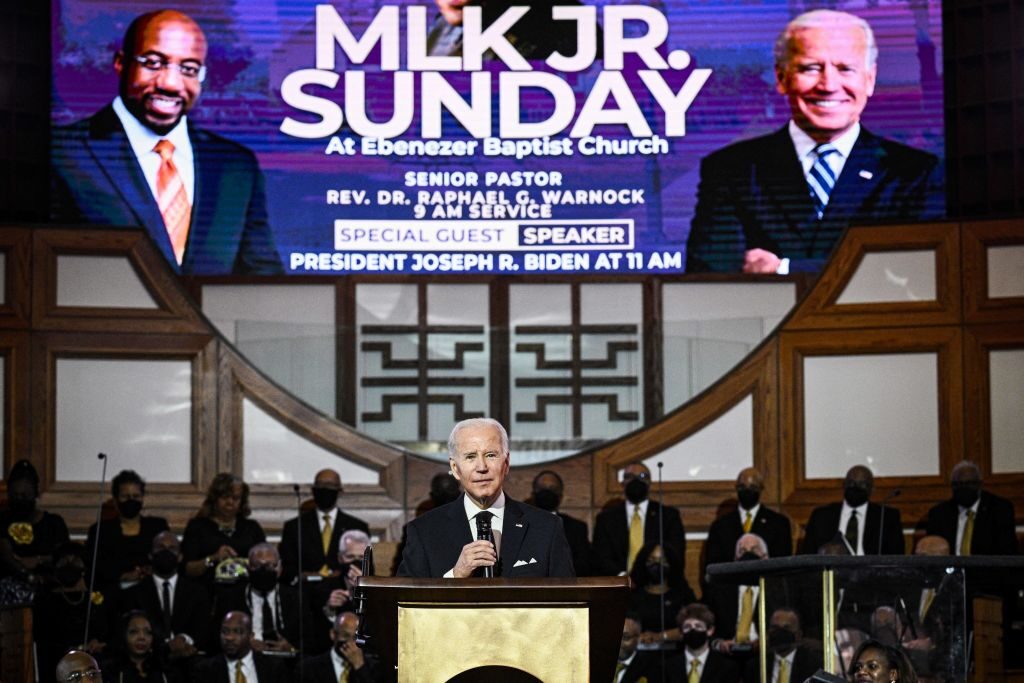 President Joe Biden claimed on Sunday that he attended a black church in Delaware every morning after attending Catholic mass in high school.
"I may be a practicing Catholic, but we went to mass every morning at 7:30 a.m. in high school and college before I went to black church," he said. "No joke."
Biden spoke of his personal experience with the black church while visiting Ebenezer Baptist Church in Atlanta, Georgia in honor of Dr. Martin Luther King Jr.
The president has repeatedly claimed that he was close to the black church in Delaware, despite longtime congregants saying they don't remember Biden attending the church.
Biden made a similar claim in October 2020, during a speech to South Carolina's Bethlehem Baptist Church.
"I went to the 8pm mass, then I went to Reverend Herring's church where we met to organize and figure out where we were going, whether we were going to close the Rialto cinema or what we were going to do" , he said.
Despite lingering questions about his claims that he spent a lot of time in the black church, Biden has repeated his claim.
"I was raised politically in the black church — no joke," he said during a speech at a 2020 Iowa NAACP event.
Biden spoke at the church in Atlanta to honor Dr. Martin Luther King Jr. to honor.
The point is that there is hope. There is always hope. We have to believe in it," he said. "Ladies and gentlemen, I think that was Dr. King's path. The way to keep the faith. And it must be our path."
During his speech, he recalled a hymn he said was known as a favorite of the historic civil rights figure.
"I don't believe He brought me this far to leave me," he said.