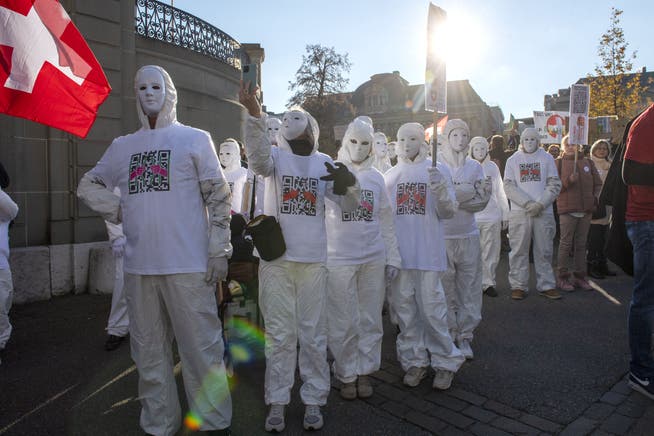 Pandemic

Bang with corona opponents: friends of the constitution are on the verge of extinction
Once feared, the friends of the constitution are now faced with a heap of broken glass. After numerous resignations from the board, the association is to be dissolved.
The friends of the constitution had long been counted. The organization had been bubbling for some time. Only last December did the board speak of an "internal coup". Right in the middle: Michael Bubendorf, former spokesman for the movement, and former board member Christoph Pfluger. Above all, Bubendorf caused confusion: the board said that it had accepted Bubendorf's repeated or offered resignation. The latter, in turn, said he had not resigned.
The club is now threatened with extinction. On Sunday evening, seven members of the Friends of the Constitution announced that they would be stepping down from the board – "due to irreconcilable differences". "The organization loses all active service providers who have made the club successful," the statement said.
Club capital should go to other clubs
As of Friday, the association will therefore only consist of three members and will no longer meet the statutory requirements to be able to act. From the point of view of the seven board members, two options remain: new elections or the dissolution of the association.
"Based on past experience, it seems sensible to us to dissolve the association," it said. The existing association capital could be divided equally among the "five intact civil rights associations" – the original cantons, the teachers' network, Aufrecht Switzerland, the legal committee and Aletheia. In this way it can be ensured that the money of the association members is used in their interest.
The Friends of the Constitution were founded in the summer of 2020 and quickly became a referendum force. Together with partners, the association brought about two referendums against the Covid law and saved the referendum against the terror law with 60,000 signatures. The friends of the constitution also contributed around 50,000 signatures to the referendum against the media law. The association has over 25,000 members.