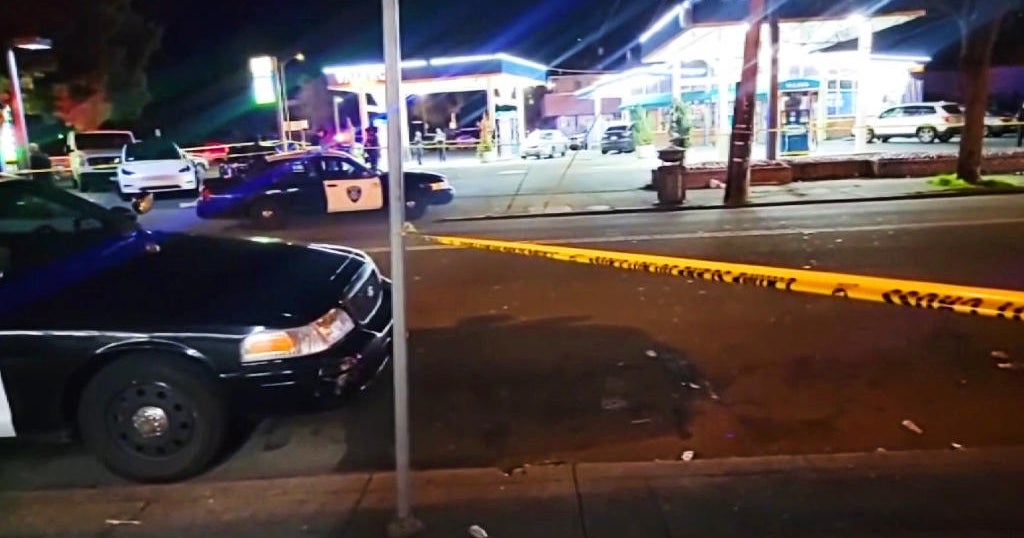 OAKLAND — A mass shooting at a gas station in Oakland Monday night killed at least one person and injured at least seven others, the second mass shooting in the Bay Area Monday and the third in California in three days.
The shooting was reported just after 6 p.m. on the 5900 block of MacArthur Boulevard on Seminary Avenue, adjacent to Mills College grounds. Oakland Police Department said officers were investigating a ShotSpotter activation in the area and heard there was a multi-person shooting.
The shooting occurred while a video clip was being filmed nearby, according to an independent journalist on the scene who provided video footage to TBEN News Bay Area.
Officers who arrived at the scene found no victims, but did find a number of bullet casings. The department then learned that several gunfire victims had transported themselves to area hospitals.
Police said in a press statement there were eight victims; one had died and the others were in stable condition. There was not a word about suspicious information.
Earlier Monday, that was seven people shot dead at two different locations in Half Moon Bay on the San Francisco Peninsula. The alleged shooter turned himself in to police shortly after the murders.
On Saturday, 11 people died a mass shooting at a dance studio in Monterey Park in Los Angeles County after a Lunar New Year celebration. The shooter was later found dead of a self-inflicted gunshot wound.
Thanks for reading TBEN NEWS.
Create your free account or log in
for more features.