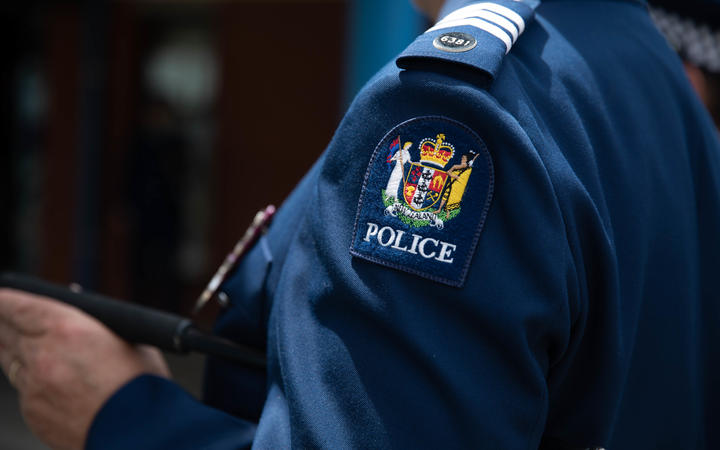 Police watchdog discovered that a policeman used excessive force when he wrapped his arm around a man's neck while he was being released on bail.
In January last year, the man, named Mr X, was arrested for reckless driving in Hastings. He did not cooperate and was taken to the train station.
His behavior continued during treatment and he refused all BAC procedures.
Officers said he insulted them and was "extremely difficult to deal with".
The Independent Police Ethics Authority (IPCA) said Mr X was agitated and verbally threatened officers upon his release.
He used CCTV footage, without audio, to examine the interactions and found that as the force was applied, the man was walking away from the officers with his hands by his side.
The IPCA said that after the man was returned his property and was ready to be released, the officer followed him and placed his head against his forehead before wrapping his arm around Mr. .X while he was removed from the post.
The officer told the authority that he "thought he was going to hit one of them, and Mr. X was pushing against his head, so he grabbed him and put him in a prop. head.
"He said it was no big deal, and he is aware that officers are not allowed to do it."
The officer claimed his actions were in self-defense and that he believed Mr. X was going to attack one of his colleagues.
The authority said CCTV footage showed the officer initiated the physical confrontation with the man.
"His force used was preemptive, as opposed to responding to an immediate threat of harm.
"While we accept that Mr. X threatened verbally and was agitated, by the time the force was used Mr. X had moved away," he said.
"We do not accept that Officer C really believed at that point that he was about to be assaulted, although he said he had, because [the officer's] account is incompatible with CCTV images. "
The IPCA said the officer's use of force was excessive and not justified.
Mr. X also complained that he was suffocated by an officer in an area without video surveillance. This could not be substantiated.
"Once outside the post, Mr. X's aggressive behavior continued. He was observed by officers in a passing police car kicking a temporary fence that had been erected. around some renovations to the post and was shut down again. "
.