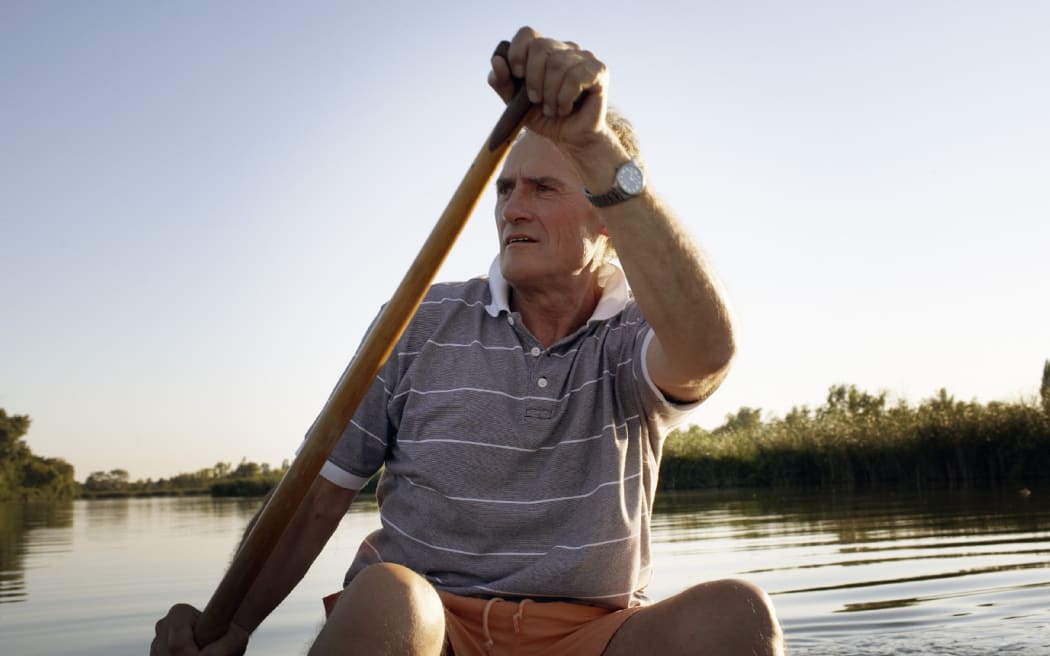 Older men in New Zealand are ignoring messages about water safety, says an expert, urging them to understand they are no longer "bulletproof" 20-year-olds.
Daniel Gerrard, CEO of Water Safety NZ, is also calling for more roving lifeguards and a rethink of where Surf Life Saving sets up its patrols.
It comes after Wednesday's tragedy at Opoutere Beach in Coromandel where six people were pulled from the water, one of them died.
Gerrard said it "could have been much, much worse" if a group of people, including nurses, a doctor and a former lifeguard, were not on the scene.
"Not the start of the year we wanted to see or hear," he told RNZs Summer times on Thursday. "Thoughts go out to the family and that wonderful group of people on the beach."
A seventh person is still missing, the search is still ongoing.
Gerrard said the recent bad weather has caused easterly winds to push more water than usual to the east coast, which then has to "go back out to sea".
"Similar to cracks – it will just find a little bit of softer sand and start to form a little bit of a channel… It seems like this group of people are overestimating their capabilities and underestimating those conditions. It's a tragic outcome."
The incident follows the drowning of a man on a beach in Whangamatā, also on the Coromandel Peninsula, on Tuesday.
Gerrard said 90 percent of last summer's 93 water deaths were men, mostly those over 55.
"As you get older, that risk profile gets much worse — over-55s are the target audience for us because they just don't listen."
The number of 93 in 2022 was the worst this century, Gerrard said. So far, 2023 is thankfully well off that record pace – which he attributed to the bad weather preventing most people from going to the beach.
"One is too many. We just have to stop and think a little bit before we jump in the water, before we get in the boat."
A hindrance to efforts to reduce drownings is a lack of lifeguard coverage on the country's beaches.
"Surf Life Saving NZ and their squads and teams around the country are doing a great job, but they only patrol about 2 per cent of our coastline," said Gerrard.
"It's very historic places where these patrols have taken place, and I think there's an opportunity to look at where the population is starting to grow and what's needed on the beaches in those environments.
"What are those vacation spots? Where can we put roving patrols and have patrols set up on those beaches that we know are very, very dangerous but also very, very popular?"
Expanding that coverage will come at a cost, he said, and in the meantime there will continue to be incidents where professional help is not available.
In those cases, basic water skills, such as knowing how to stay afloat, are essential, he said.
"We live on an island – we have to be good at that."
At worst, he said, "Look around – is there anything you could take with you to boost you up, to support you, so you don't waste all your energy going out to help somebody, and then you have nothing left in your tank?
"Stop and look around for a second, make sure you call for help – maybe there are others out there who can provide a better job? But look, I totally understand where you need to do what you need to do. It's a challenge."