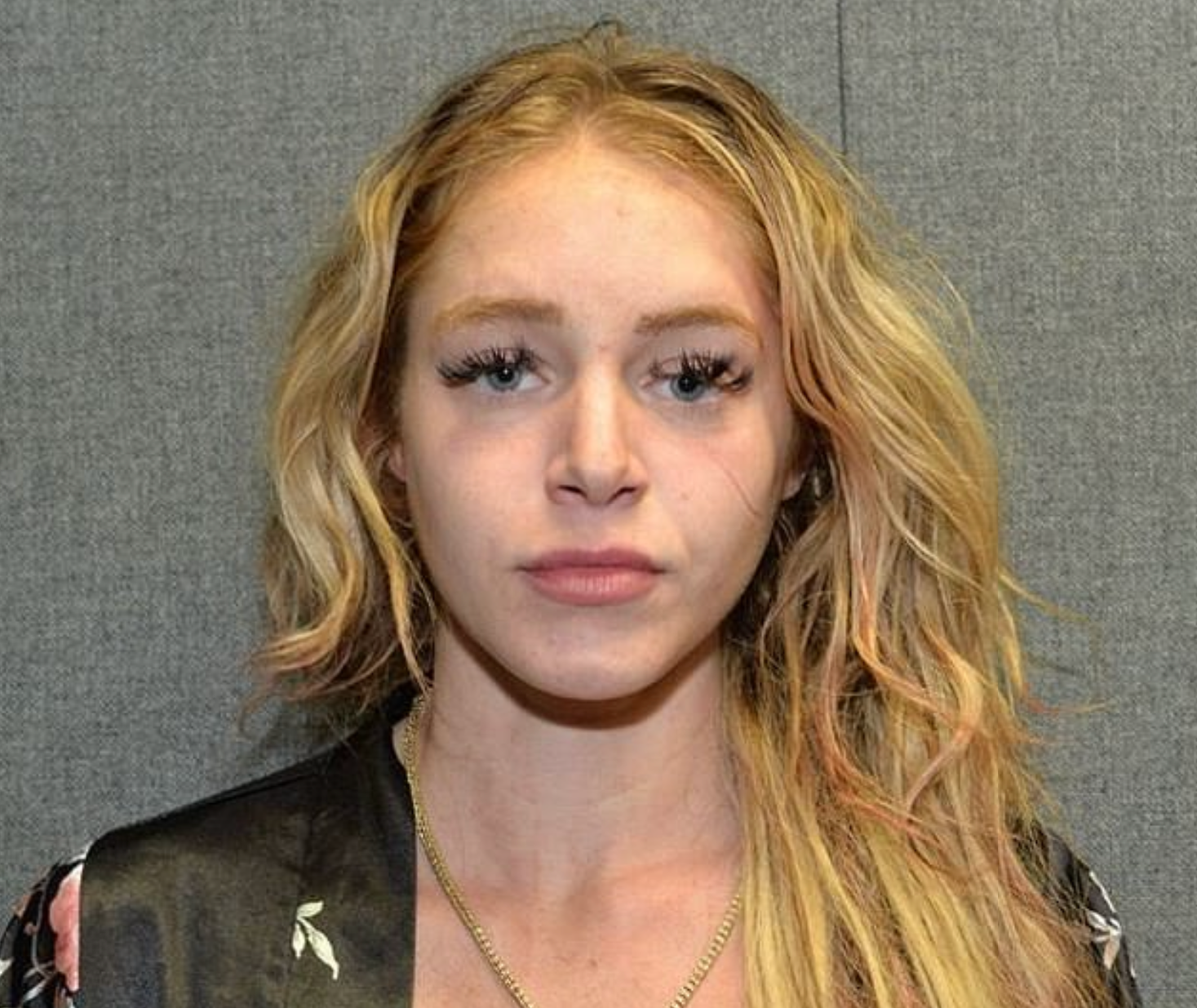 An OnlyFans model accused of stabbing her boyfriend to death made $3 million from her profile on the adult website, prosecutors said.
Courtney Clenney, 26, is charged with second-degree murder in connection with the April 3 murder of her 27-year-old boyfriend Christian Obumseli, a cryptocurrency trader.
The Miami State Attorney's office argued Tuesday that Ms. Clenney, known as Courtney Tailor on OnlyFans, posed a flight risk and should be denied bail. Documents of her earnings on the platform revealed that she pocketed nearly $1 million and $1.8 million in 2020 and 2021, respectively, according to The New York Post.
After being jailed in Hawaii in August and then extradited to Florida, Ms. Clenney's salary has fallen to $327,000 so far this year. Prosecutors alleged that Ms. Clenney had tried to hide her assets by transferring $1.1 million to her father after she killed Obumseli.
Ms Clenney appeared in court on Tuesday, the same day prosecutors released footage of her bloodied hands and feet, blood-stained sweatpants and the inside of the luxury Miami apartment where Obumseli was killed.
Ms. Clenney's lawyers have argued on her behalf that she killed Obumseli in self-defense. The prosecution has refuted that evidence, as videos of Ms Clenney physically and verbally assaulting Obumseli suggest she was the abuser in the "tempestuous and belligerent" relationship.
"I learned that Christian was always the one who tried to calm the situation down," Detective Yermaine Briceno testified Tuesday. "Based on the messages and everything else. He was always the one who got hurt. And the accused is the one who cannot control himself and hurt him.
A recently surfaced video, first reported by The Miami Herald, is one of the mounting evidences of the pair's volatile relationship and Ms. Clenney's outbursts.
Her claims that she acted in self-defense were also previously contradicted by video footage from an elevator in her luxury apartment complex showing her physically assaulting Obumseli months before stabbing him.
One incident, recorded by Obumseli on his phone, appears to have taken place after he failed to tell Ms Clenney that he had greeted a woman on a bike ride. The Herald reports.
Mrs Clenney then accused him of "gaslighting" her when he apologised, told him "Shut up and let me slap you, you stupid son of a bitch", and called him the n-word.
Ms Clenney allegedly stabbed her boyfriend in the chest with a kitchen knife on April 3.
"Christian Obumseli and Courtney Clenney's violent and toxic two-year relationship didn't have to end in tragedy with Christian's murder as a victim of domestic violence," Miami-Dade state attorney Katherine Fernandez Rundle said after her arrest.
Ms Clenney first claimed she threw the knife at the victim from 10 feet away, but the medical examiner stated that Obumseli was inconsistent with that description of events.
Investigators also said the stabbing happened while Ms Clenney was on the phone with her mother, and while neighbors reported the domestic unrest to construction workers.
Only then did Ms Clenney call 911, prosecutors said, with Obumseli in the background saying he was dying. Authorities said Ms Clenney's mother reportedly texted her after the attack and told her "not to say anything to investigators without a lawyer".
Ms Clenney was reportedly arrested for domestic violence at a Las Vegas hotel in July 2021 and police in Texas were also reportedly called to their home on multiple occasions, according to The Herald.
Managers at the One Paraiso building in Edgewater, Florida, sought to evict them after several domestic violence complaints.