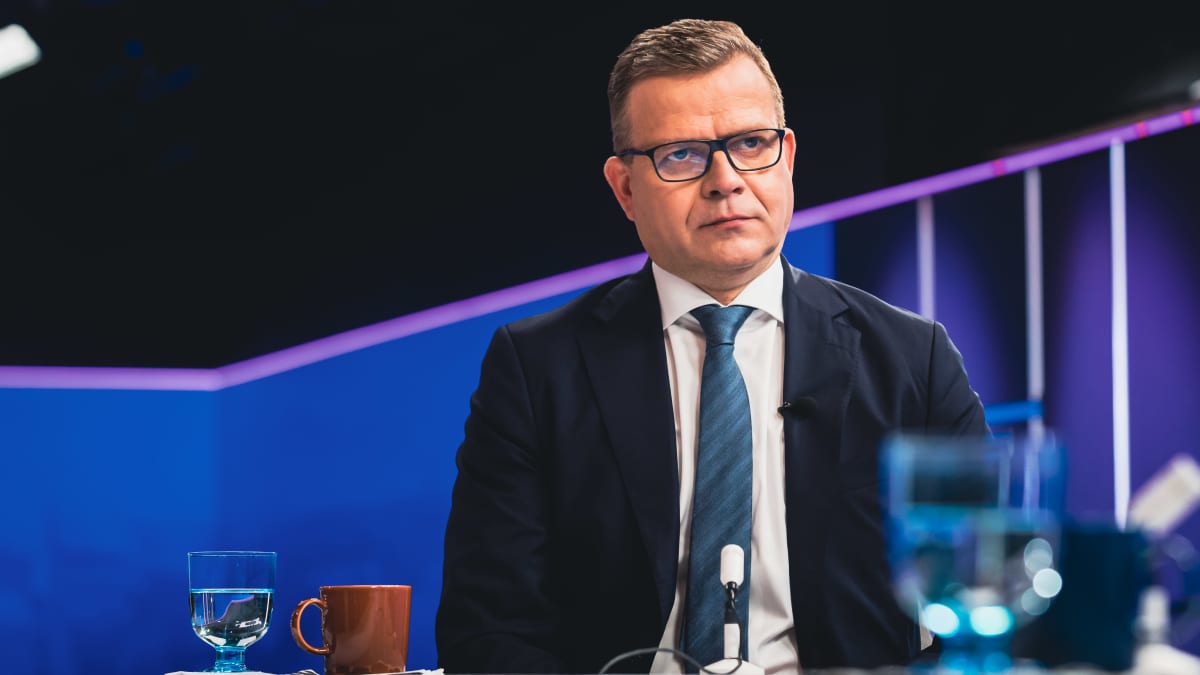 NCP chairman Petteri Orpo, whose party is doing well ahead of next spring's elections, says Finland's next government must cut taxes and tackle rising public debt.
Petteri Orpoleader of the main opposition National Coalition Party (NCP), said on Saturday there are questions about the government's ability to operate effectively amid internal disputes and preparations for April's parliamentary elections.
"It doesn't look good," Orpo replied when asked for his opinion on the current state of the cabinet.
He mentioned power struggles between the five ruling parties, especially between Prime Minister Sanna MarinSocial Democratic Party (SDP) and Finance Minister Annika Saarikko's Center. The coalition's two largest partners have clashed in recent weeks over topics such as forest and climate policy and indigenous rights.
Orpo was interviewed in the Yle current affairs program Ykkösaamu.
The NCP's goals for the next four-year legislature include less debt and lower taxes, he said. Due to the corona crisis, the current center-left government has taken on a debt of about 20 billion euros. That followed the Russian attack on Ukraine, the European energy crisis and runaway inflation, all of which are reflected in the growth of debt and interest rates.
"From one crisis to another"
The government entered a crisis this week over the Sami parliament law, when the Center announced its opposition to the bill.
"It is bad for the country that the government seems unable to function in such a difficult time. They go from one crisis to another," Orpo said.
"Their disputes are being fought out in public, which does not reflect well the government's ability to function," he added.
However, Orpo does not believe that the government will collapse before the end of her tenure because of its policy differences.
"I don't think the government will fall. But yes, they have to get their ranks in order. The government has to be led and they have to talk things through. You have to be able to make important decisions," said the opposition leader.
According to Orpo, the expenditure on pandemic measures and the purchase of defense equipment was necessary.
"The problem is that nothing else has been compromised. In addition, the government has taken on more than €10 billion in debt for spending that had nothing to do with these crises," he lamented.
Orpo's party has been leading – often by a wide margin – in opinion polls since last year.
The party has the third largest delegation in parliament with 37 seats, just behind the SDP and the opposition Finns with 40 and 38 respectively. The NCP lost a seat last summer when one of its MPs resigned over allegations of inappropriate behavior involving underage girls were involved, with Orpo coming under fire for not intervening in the case earlier.