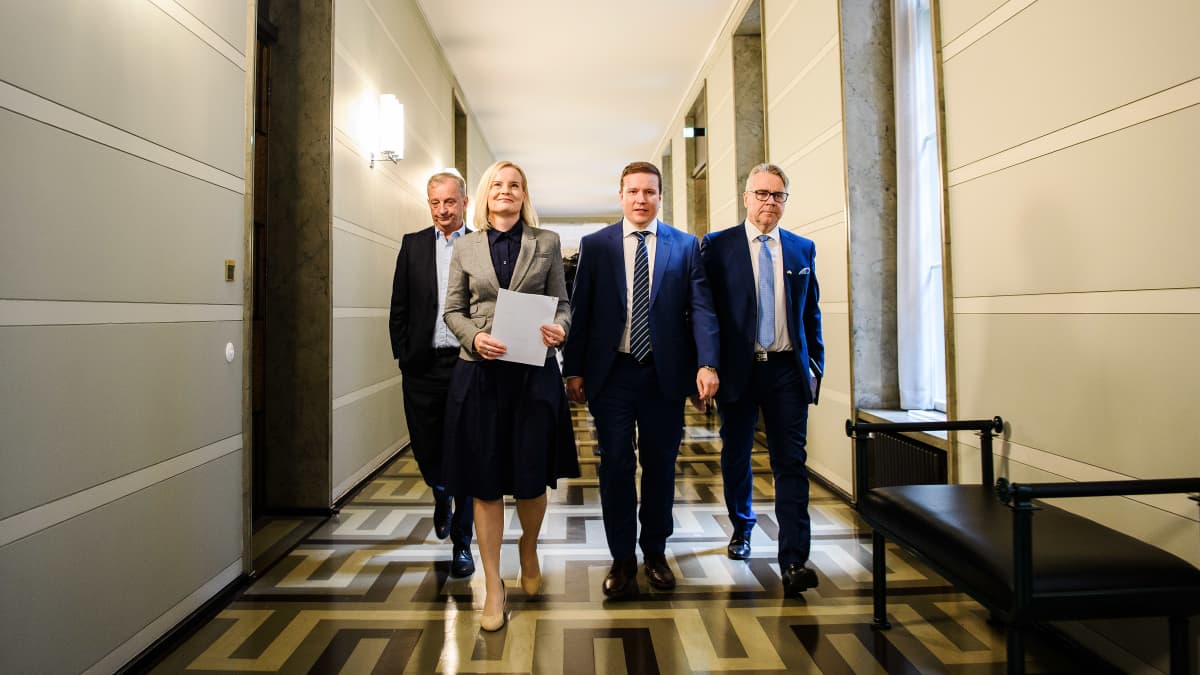 The interpellation questions relate to rising electricity prices and the way the government is tackling the problems facing state energy company Fortum.
The Finnish opposition parties have put two separate interpellation questions to Parliament, which will lead to plenary debates and two votes of confidence in the government.
The Finnish Party's interpellation concerns how the government is dealing with the ongoing energy crisis and rising electricity prices, as well as how the governing coalition parties have dealt with the problems facing the majority state-owned energy company Fortum.
Two smaller opposition parties – the Christian Democrats and Movement Now – have also signed the Finns' motion.
Finn Party Chair Riikka Purra criticized the government for the mismanagement of negotiations over the rescue of Fortum's subsidiary, the German-based gas company Uniper.
"We demand to know what information the government has used to authorize Fortum's management to give Uniper a bailout package of at least 8 billion euros, even before the Russian attack [on Ukraine]. Were impartial analysts consulted? Were Uniper's derivatives risks known? And Fortum's smaller shareholders were kept informed as required by the Limited Liabilities Companies Act," Purra said.
"At the same time, we are demanding the government's estimate of the maximum losses Uniper faces. How much will taxpayers pay if all the risks go bankrupt? These questions are still unanswered," she added.
NCP calls for confidence vote on Uniper policy
Separately, the National Coalition Party (NCP) has also filed an interpellation question about the government's handling of Uniper, saying government policy has failed.
However, the party chose not to participate in the Finnish Party's interpellation question, noting that it would rather focus on the situations facing Fortum and Uniper.
Chairman of the NCP's Parliamentary Group Kai Mykkanen said the government should be forced to salvage what is left of Finnish taxpayers' Fortum assets.
Mykkäinen added that he believes the government has failed to protect Finland's national wealth.
"We suggested to the Finns Party to focus the interpellation on this most acute issue, Uniper. However, this did not please them. Uniper involves billions of Finnish national resources – both state and private shareholders. The government should not accept that Germany is a Finnish company so dishonest," said Mykkänen.
The latest no-confidence motions are the third and fourth interpellations tabled by opposition parties over the government's handling of certain issues since parliamentarians returned to work after the summer recess just over two weeks ago.