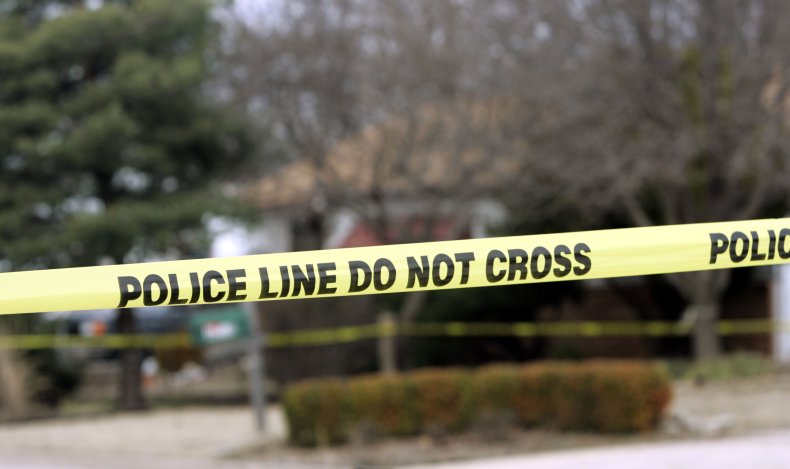 Two parents were recently arrested after their 3-year-old child was found locked in a cage "full of insects," a local sheriff said.
In a Facebook post Monday night, the Hocking County Sheriff's Office in Ohio announced that Franklin "TJ" Varney, 38, and Megan Smith, 25, had been taken into custody "after being chased through the woods by police on foot. near their residence."
The arrest comes shortly after officers from the Hocking County Sheriff's Office arrived at the couple's home, which was part of an investigation into sexual assault.
When officers entered the residence, located on Bear Run Road, they found it had been left in "deplorable condition" with a 3-year-old child locked in a zippered cage. "The cage the child was in was filled with bugs, dirty bedding and a cup full of tainted milk," the sheriff's office said in the press release.
In addition to the 3-year-old child, officers also discovered a 2-year-old child walking through the house "with a methamphetamine pipe in hand".
A spokesperson for the Hocking County Sheriff's Office confirmed that: News week that the two children were transported to an emergency shelter.
"The parents of the babies abandoned the children and fled the residence because of their involvement in the sexual assault investigation," the press release said. According to the sheriff's office, after the parents fled, officers discovered that the children's grandmother had custody of the children, prompting officers to detain her.
The grandmother, identified by the sheriff's office as 61-year-old Ella Webb, was "arrested and charged with endangering children, a third-degree felony," the press release said.
"She was transferred to the Fairfield County Sheriff's Office Jail to await her arraignment in Hocking County Municipal Court," the sheriff's office said.
Shortly after the parents fled the residence, law enforcement officers filed a third-degree felony for endangering children to both the parents and arrest warrants were issued nationwide.
Prior to their arrest, Caleb J. Moritz, deputy chief of the Hocking County Sheriff, urged the parents to surrender, saying, "If they choose to walk away from their responsibilities, as they did tonight , the Hocking County Sheriff's Office will tirelessly use every local, state and federal resources available to bring these two to justice."
A somewhat similar incident occurred in Texas earlier this year when San Antonio Police Department officials arrested a woman after discovering her 1-year-old female child was tied up. A 2-year-old child was also found in the Texas home, located in a playpen covered like a cage, law enforcement officials said at the time.