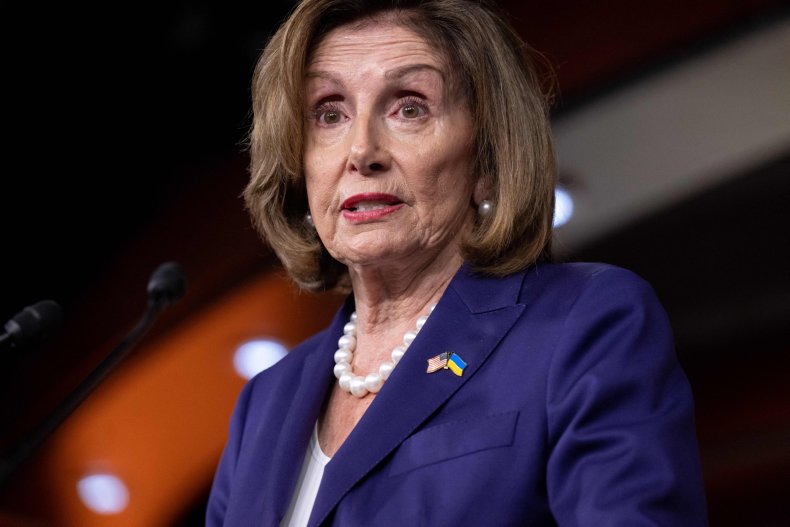 House Speaker Nancy Pelosi is making enemies with "1.4 billion Chinese" by visiting Taiwan, Chinese Foreign Minister Wang Yi said Tuesday.
Pelosi, a California Democrat, landed on the island of Taiwan on Tuesday after weeks of threats from China during the trip. China views her visit as a threat to their one-China policy, which states that Taiwan is part of their country despite Taiwan's claim of independence.
Wang again condemned Pelosi's trip during remarks to the Council of Foreign Ministers of the Shanghai Cooperation Organization on Tuesday, according to Xinhua News Agency, China's official news agency.
"Some American politicians care only about their own self-interest, are blatantly playing with fire on the Taiwanese issue, making themselves enemies of the 1.4 billion Chinese and are certainly not going to end up in a good place," Wang said, according to the news agency. .
During his comments, Wang also referred to what he considers to be "Washington's harassment" "exposed to the world." He denounced the US as 'the greatest destroyer of peace today'.
Wang's comments are the most recent against Pelosi's trip from Chinese authorities, who have issued several threats in recent weeks. Chinese Foreign Ministry deputy director Zhao Lijian warned Monday of "serious consequences" of the visit.
In the hours leading up to Pelosi's arrival, concerns grew further when a Chinese missile destroyer appeared off the coast of Taiwan and reportedly mobilized the Taiwanese military for war.
Taiwan has long been a controversial issue between the US and China. While the US does not recognize Taiwan as an independent nation, the government has also expressed support for the island and last month approved the possible sale of military equipment to Taiwanese leaders. US officials have also become more concerned in recent months about the potential for China to invade Taiwan. Concerns were fueled by the Russian invasion of Ukraine.
Essentially, Pelosi's visit drew such a strong response from China because authorities there view it as a violation of the One-China policy, which the US has generally enforced. However, she is not the first senior American official to visit the island. In 1997, House Speaker Newt Gingrich visited Taiwan.
Pelosi defended her visit in a Twitter thread Tuesday morning, shortly after her arrival.
"Our delegation's visit to Taiwan is a tribute to America's unwavering commitment to support Taiwan's vibrant democracy. Our talks with the Taiwanese leadership reaffirm our support for our partner and advance our shared interests, including advancing a free and open Indo-Pacific region," she tweeted.
Back home, Pelosi received rare bipartisan support for the journey. A group of Republican senators issued a statement supporting her visit, writing that it is "in line with the United States' One China policy to which we are committed".
She also faced protests from some critics in her hometown of San Francisco, who feared the visit could escalate tensions into war with China.
News week reached out to Pelosi's office for comment.