This edition of International People Moves details the appointments at broker Willis Towers Watson, specialist insurer Fusion and insurer Beazley.
A summary of these new hires follows here.
Willis Towers Watson Hires ERS Shepherd as Global Faculty Head
Insurance broker Willis Towers Watson announced to have appointed Alex Berger at the head of Global Facultative.
Shepherd joins Willis Towers Watson from the ERS Syndicate 1856, where he was an active underwriter, optimizing performance and growth in all classes. Shepherd will report to Garret gaughan, Head of Global Markets P&C Hub and Facultative as a Broker seeks to replicate the success of a hub approach in its facultative business.
In addition to his time at ERS, Shepherd has held various positions at RenaissanceRe, Canopius, ACE Global Markets and Marsh. He also holds a BA and MA from the University of London.
"Alex Shepherd brings nearly 25 years of direct and optional market experience in a number of industries," commented Adam garrard, global head of corporate risk and brokerage. "He has the experience and vision we need to move our faculty business forward, leveraging the experience we've gained in building and operating a truly connected and aligned global faculty business.
Alastair Swift, Willis Tower Watson's Director of Enterprise Risk and Brokerage (CRB) for GB, said: "In talking to our ceding clients, they are looking for greater value from their facultative brokers. At WTW, we have invested heavily in our internal analytics, which means we are uniquely positioned to provide the advisory services that will allow our clients to purchase their optional coverage much more strategically than in the past. The appointment of Alex is a key step for us in redefining the role of the discretionary broker.
***
Specialty Insurer Fusion Appoints Gallagher's Simmonds as Managing Partner
Fusion, a specialist insurer that offers innovative insurance solutions to small and medium-sized businesses, has appointed Catherine simmonds as managing partner.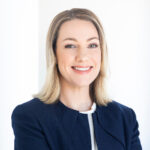 Based in Sydney, Australia, Simmonds will have global responsibilities for the company and will contribute to Fusion's continued growth in the merger and acquisition (M&A) insurance market in Australia, Asia Pacific and growing markets. in the United States and Europe.
Simmonds joins Fusion from Gallagher, where she headed Corporate, Australia. His previous roles were as Managing Director for Australia and New Zealand at Ironshore Insurance, and Head of M&A Underwriting, Asia Pacific at AIG.
Founded by industry veterans Killian McDermott and David Roger, Sydney-based Fusion is part of the POP Holdings group. The company said it was rapidly moving from a start-up to a global leader in highly specialized insurance markets.
Fusion is now partnering with some of the world's largest insurers, including Allianz, Markel, Zurich, Ping An and HDI Global Specialty.
"Katie is joining Fusion at an exciting time as we continue to experience strong demand, having reached a new milestone of over 200 contracts underwritten since our launch less than three years ago," commented McDermott. "With her extensive experience in mergers and acquisitions and her success in building and growing underwriting and brokerage businesses, she brings much-valued expertise to the company as we prepare to launch new products and services. insurance on an international scale. "
***
Beazley Appoints Quane of AXIS as Director of Underwriting
Beazley announced the appointment Bob quane as the new Head of Underwriting (CUO), subject to regulatory approval. Quane, an industry veteran with over 30 years of underwriting management experience, is leaving AXIS Capital where he was CUO of the insurance segment. Based in New York City, he began his role on October 11, 2021.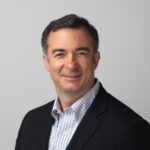 Quane's three decades of underwriting leadership experience includes 22 years at AIG, where he held various leadership roles including global personal insurance, global accident and health, and global commercial real estate.
Quane will join Beazley's executive committee.
"Bob brings exceptional experience and experience across multiple commercial and consumer sectors, and his track record of growing the portfolio is impressive. His extensive global experience will be invaluable as we continue to develop our business in our established and growing markets, "commented Adrien cox, CEO of Beazley.
"It's a bold move for a London-based underwriting company to appoint a New York-based CUO, but Bob's appointment underscores our commitment to the US market and our future growth plans there," Cox added. . "Having been CUO myself, I realize how essential it is to have the right person with the right skills and experience in this role, which is why I am delighted that Bob is joining Beazley."
David roberts, chairman of Beazley, thanked Tim turner and Bethany Greenwood for taking on the roles of interim long-tail and short-tail CUO in April, when previous CUO, Adrian Cox, was promoted to CEO. Cox succeeded Andrew Horton, who left Beazley to become CEO of QBE Insurance Group in Australia.
The subjects
Carriers Talent Surplus Willis Towers Watson AJ Gallagher Human Resources