This edition of International People Moves details promotions and appointments at three insurers: Beazley, Everest Insurance and MGA Pen Underwriting.
A summary of these new hires follows here.
Beazley promotes Turk as head of group strategy
Beazley, the London-based insurer, announced that Rachel Turkish has been appointed head of group strategy. She will also join the executive committee with immediate effect.
Previously, Turk held the position of Head of Corporate Development.
Turk joined Beazley in 2009 as a D&O Underwriter in Specialty Lines, becoming Focus Group Leader in 2015, and was appointed Business Development Manager in 2019. Prior to joining Beazley, Turk held senior positions in financial and financial analyst and she is a qualified chartered accountant.
In addition to his role at Beazley, Turk also sits on the board of directors of the Lloyd's Market Association (LMA).
"It's a well-deserved promotion. Since 2019, Rachel has been working with the framework to help us develop and refine our business strategy, as well as develop plans to ensure we meet our business goals, "commented Adrian Cox, CEO of Beazley .
"Over the past two years, Rachel has conducted a number of key development activities, including identifying growth opportunities in existing markets through mergers and acquisitions. She was also instrumental in the creation and success of our incubation underwriting team, which is at the forefront of exploring new products and services, "added Cox.
***
Everest Insurance Appoints Former Chubb McBride Executive as Global Claims Manager
Everest Insurance, the main insurance division of Everest Re Group Ltd, announced that Andrew McBride has been appointed senior vice president, global claims manager.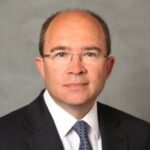 In his role, McBride will be responsible for leading the strategic oversight and holistic management of all aspects of commercial insurance claims operations globally. As a member of the division's leadership team, he will work to further streamline and increase the efficiency of claims processes, with continued investment in data and advanced analytics.
Based in London, McBride will report directly to Mike Karmilowicz, President and CEO, Everest Insurance.
McBride brings extensive experience to Everest with a proven track record of industry success spanning four decades. Most recently, he served as Executive Vice President of Claims at Chubb, where he was responsible for managing all aspects of claims in Chubb's international operations. Prior to that, McBride led the management of all claims and related issues as the claims director of QBE's European operations. Earlier in his career, he held various claims management positions with Aon and the AXA Group overseas. McBride graduated from the University of Leicester with a law degree.
***
MGA Pen Appoints Dixon of Hiscox as Newly Created Chief Technology Officer
Pen subscription named Tom dixon has been appointed to the newly created position of Chief Technology Officer. Dixon joins Pen on September 23 to lead the development of new, innovative insurance solutions that support the rapid growth of the UK tech industry.
He will report to Adrien scott, general manager of international and financial lines at Pen Underwriting.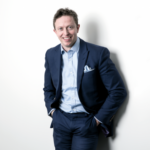 Highly respected and exceptionally well connected in the tech insurance industry, Dixon joined Hiscox where, as Chief Technology Officer, he had been leading his tech practice in the UK and Ireland since early 2018. Prior to that, He has held a range of underwriting, business development and leadership roles focused on professional liability (PI) and the broader field of specialty commercial insurance since joining the company in 2009.
At Pen, Dixon will build and develop a comprehensive portfolio of PI-driven risk solutions, tailored to meet the complex and rapidly evolving needs of a wide range of technology companies ranging from software developers, Internet service providers and GDPR consultants. , to blockchain specialists. , artificial intelligence and data analysis.
"No sector will be as critical to the future success of the UK economy as technology. The pandemic has only accelerated the extent of its influence in what was already one of our fastest growing industries, with the UK tech sector providing a third of all European technology investment in 2019 ", Scott commented.
"The fact that 10% of current UK vacancies are for tech jobs speaks volumes about the strength, resilience and upward projection of the digital economy," he added.
"Yet, relative to the scale of the opportunity, there are relatively few specialist insurers in this industry, creating untapped demand. Brokers are looking for more choice, empowered underwriters, state-of-the-art formulations and a problem-solving approach that will give them a competitive advantage.
Scott said Pen intends to make Pen a leading technology insurer in the UK.
A subsidiary of Arthur J. Gallagher & Co., Pen Underwriting is a multi-class, multi-territory MGA that functions as a virtual insurer, meaning it can perform all of the typical functions of an insurance company – from sales, distribution, pricing and product innovation to complaints, analysis and governance, except in cases of risk. Pen Underwriting has five divisions: International & Financial Lines, Specialty Lines, Public Sector, Delegated Solutions and eSME.
The subjects
InsurTech Tech Chubb complaints