This edition of International People Moves details appointments at AXA XL, Liberty Specialty Markets (LSM) and MS Amlin.
An overview of these new employees follows here.
AXA XL promotes Coxall to Head of Underwriting Mgmt, UK & Lloyd's
AXAXL announced that Stephanie Coxall has been promoted to Head of Underwriting Management, UK & Lloyd's effective 16 January.
In her new role, Coxall will be responsible for supporting AXA XL's chief underwriting officer (CUO), UK & Lloyd's, in executing the regional underwriting strategy and ensuring continued profitability.
"Stephanie has extensive industry experience having worked for AXA XL and previous iterations for 10 years. Her knowledge and understanding of the business will be a great asset to the UK & Lloyd's business unit as we work towards achieving our goals. I am delighted to welcome Stephanie to her new role," she said Luis PratoCUO, UK & Lloyd's.
Coxall began her career at NFU Mutual before joining the company (then Catlin) in 2012 where she progressed through several underwriting positions. Most recently, she held a global learning and development role, responsible for leading the AXA XL Academies for Underwriting, Claims and Reinsurance.
***
LSM hires Faulkner from BNP to lead digital strategy for continental Europe
Liberty Specialty Markets (LSM)part of Liberty Mutual Insurance Group, has announced the appointment of Carl Faulkner to the newly created role of Head of Digital Strategy for Continental Europe. Faulkner reports to Kadidja Sinzhead of LSM Europe, and Parul Kaul-Green, Chief Digital Strategy Officer, LSM. Based in Paris, he takes up the role effective immediately.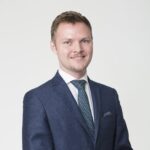 The role is part of LSM's recently established Digital Strategy function, which leads the global digital strategy for distribution, adoption and digital products. Faulkner is responsible for driving the digital adoption strategy in Europe in line with LSM's long-term roadmap to drive digital evolution in global markets. Faulkner will work to ensure that LSM serves its brokers and partners with outstanding digital customer journeys and solutions.
Faulkner joins LSM from BNP Paribas, where he was Head of Digital for five years. During his career there, he held the positions of Director of Distribution and Transformation in Japan and Head of Global Insurance E-Business in Paris. He has significant experience in the European insurance market, where he led sales and distribution of Chubb's e-commerce in 20 EMEA countries.
"We are excited to bring Carl on board to drive our digital strategy. His extensive experience in European markets will help to support LSM's position as a digital market leader. We look forward to working together to continue serving our brokers and partners with innovative technology solutions." Sinz said.
***
MS Amlin strengthens adoption leadership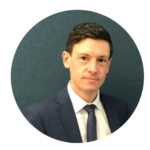 MRS Amlin, Lloyd's global reinsurer, has announced changes to its senior underwriting leadership team that streamlines reporting and increases efficiency across the division. This follows Andrew Carriers transition from chief underwriting officer to chief executive officer on January 1, 2023, subject to regulatory approval.
GrantBaxter, who joined the company in late December 2022 as Head of Reinsurance, will also become interim CUO, effective January 1, 2023, subject to regulatory approval, in addition to his reinsurance responsibilities. He will join the MS Amlin Executive Committee and will report to Carrier.
Nell Walker, currently Head of Underwriting Transformation, will become Co-Deputy CUO and Head of Specialty Insurance. Walker assumes responsibility for marine, casualty, natural resources and crisis management insurance.
Sam Geddes, currently head of Real Estate and Allied Lines, will also become co-deputy CUO, in addition to his existing responsibilities for the Real Estate and Motor insurance product lines. Both Walker and Geddes report to Baxter.
subjects
Surplus Europe Lloyd's Mississippi AXA XL
Interested in Surplus?
Receive automatic notifications for this topic.