Chubb names Spitzer treasurer; Harkin named chief financial officer for North America Insurance
Chubb Ltd. announced that Drew Spitzer has been named the company's treasurer. Currently, Spitzer is Chief Financial Officer of North America Insurance. In his new role, he will be responsible for all treasury-related functions for the company globally.
Kevin Harkin succeeds Spitzer as chief financial officer of North America Insurance. Currently, Harkin serves as Senior Vice President, Financial Operations in North America.
Both appointments take effect March 1.
Spitzer has over 25 years of finance, accounting and insurance experience. Prior to serving as CFO of Chubb's North American operations, he was CFO of Combined Insurance, a Chubb subsidiary that sells personal accident insurance and supplemental health insurance. Spitzer joined the company, then named ACE, in 2006 as senior vice president and assistant chief accounting officer. Prior to Chubb, Spitzer was a partner at accounting firm Fecteau & Co. and a vice president at Rockledge Financial Group. He started his career at PricewaterhouseCoopers.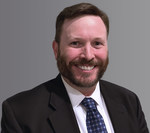 Harkin has over 20 years of experience in corporate finance and accounting. As Senior Vice President, Financial Operations for North America, he provided financial support to field operations and distribution management in the region, including overseeing the strategic use of technology and data in financial integration initiatives. He joined the company, then named ACE, in 2007 and held financial roles in corporate financial planning and analysis, expense management, outreach functions and statutory reporting. He began his career in public accounting at Arthur Andersen and later at EY.
Spitzer will report to Peter Enns, Chubb Group Executive Vice President and Chief Financial Officer, and succeed Mark Hammond, who is leaving the company. Hammond will remain with Chubb until March 1 to ensure a smooth transition. Harkin will report to John Lupica, vice president, Chubb Group, and president, North America Insurance and Enns.
Arch Re Facultative Promotes Hernandez to CEO; Announces further leadership changes as Vivian retires
Arch Re Facultative has announced several promotions to its leadership team which are effective January 1, 2022.
Santiago "Santi" Hernandez has been named general manager. Additionally, Scott Montgomery was promoted to president, Lisa Pickard was named Arch Re Fac's first chief strategy officer, and Mike Karam was named executive director and head of hybrid solutions. Jennifer Apgar, who takes on the dual role of Chief Underwriting Officer and Chief Operating Officer, has been given the added responsibility of developing the infrastructure needed to manage the growth of Arch Re Fac.
The promotions coincide with the retirement of former Arch Re North America CEO Ken Vivian at the end of 2021.
Hernandez joined Arch Re Fac in 2007 as Orientation Manager. He has since held various positions, including Executive Director, and has served as President since 2017. As CEO, Hernandez will oversee Arch Re Fac's global operations.
Montgomery also joined the company in 2007, as Managing Director, and has held several positions including Executive Director and Head of Hybrid Solutions. As President, he will add executive oversight and focus on business development initiatives.
Pickard is Arch Re Fac's first Chief Strategy Officer, a role that focuses on driving initiatives around innovation and growth. She joined Arch in 2007 as Director of Underwriting, transitioned to Managing Director in 2011 and most recently served as Executive Director.
Karam joined Arch in 2008 as Director of Underwriting and has served as Director of Programs since 2011. As Head of Hybrid Solutions, he will focus on creating offerings that bring together the benefits of optional reinsurance and conventional in a single product.
Apgar will continue in its dual role as Chief Underwriting and Chief Operating Officer for Arch Re Fac with increased responsibilities for the development of Arch Re Fac's infrastructure and resources as the company expands its platform and his abilities. Apgar has served as the company's CUO since 2007 and added COO responsibilities in 2014.
"I would like to thank Ken for his help in positioning Arch Re Fac as a premier elective operation," said Maamoun Rajeh, Chairman and CEO of Arch Worldwide Reinsurance Group. "We have worked diligently to develop a deep and talented management team at Arch Re Fac and Santi is perfectly suited to continue to focus on smart decision making, working closely with our valued customers and, most importantly, maintaining our unique and differentiating culture.. Congratulations to Santi, Scott, Jen, Lisa and Mike for their promotions.
Hernandez added, "I am thrilled to have the opportunity to lead our team here at Arch Re Fac. I am fortunate to work alongside an incredible team and look forward to collectively realizing the full potential of Arch Re Fac. Over the years, we have strived to earn the loyalty and trust of our customers and we will continue to focus on developing long-term relationships with our partners.
Topics
Chubb
The most important insurance news, delivered to your inbox every working day.
Receive the trusted insurance industry newsletter