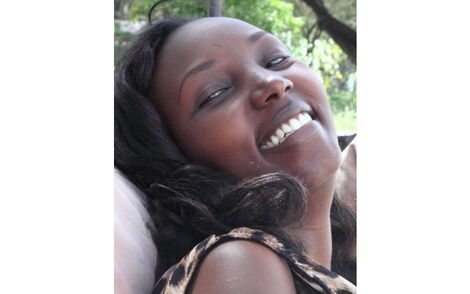 Investigations into the murder of Nairobi businesswoman Caroline Wanjiku Maina revealed that she received threatening messages on her phone days before her disappearance.
Police say phone records show the former banker owed money to one of the 4 suspects in his gruesome murder.
The text message warns her of the dire consequences if she does not repay the debt she allegedly owed to the sender.
Businesswoman Caroline Maina found dead in Kajiado
Deposit
Police believe she used one of her friend's logbooks to get a loan from a shylock, but struggled to repay. The usurer had also threatened to repossess the vehicle using the logbook.
Police alleged Caroline was also in contact with her ex-boyfriend who is among the suspects.
A forensic analysis of his cell phone and that of some of the suspects put the two in the same place on the day of his disappearance.
Police are seeking CCTV footage of Stima Sacco in Ngara where she was last seen with the suspects.
Further investigations established that before the kidnapping in Ngara, the businesswoman had withdrawn Ksh 350,000 from her bank account.
"Once in Ngara, Wanjiku was forced into a black waiting car, KCN 300D, of the Toyota Crown brand, in which one of the suspects was waiting, before being handcuffed and sandwiched by the other suspects. appointed, "DCI said.
Based on forensic information, the investigative team escorted two of the suspects in the Paranai area to Kajiado.
Caroline's Toyota Axio was dumped in the Kawangware area near Gatina Elementary School a day after she went missing.
One of the suspect's cars, a Mercedes Benz, was also recovered from his home.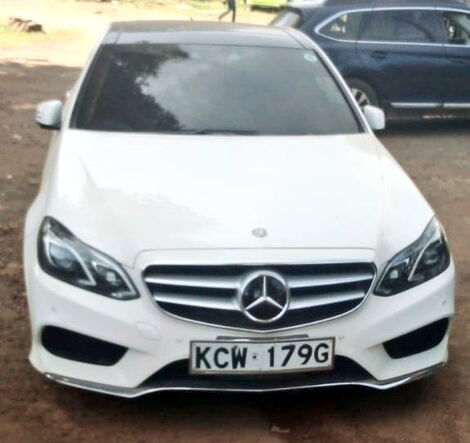 Police officers hold a Mercedes Benz vehicle believed to belong to one of Caroline Maina's murder suspects.
Deposit