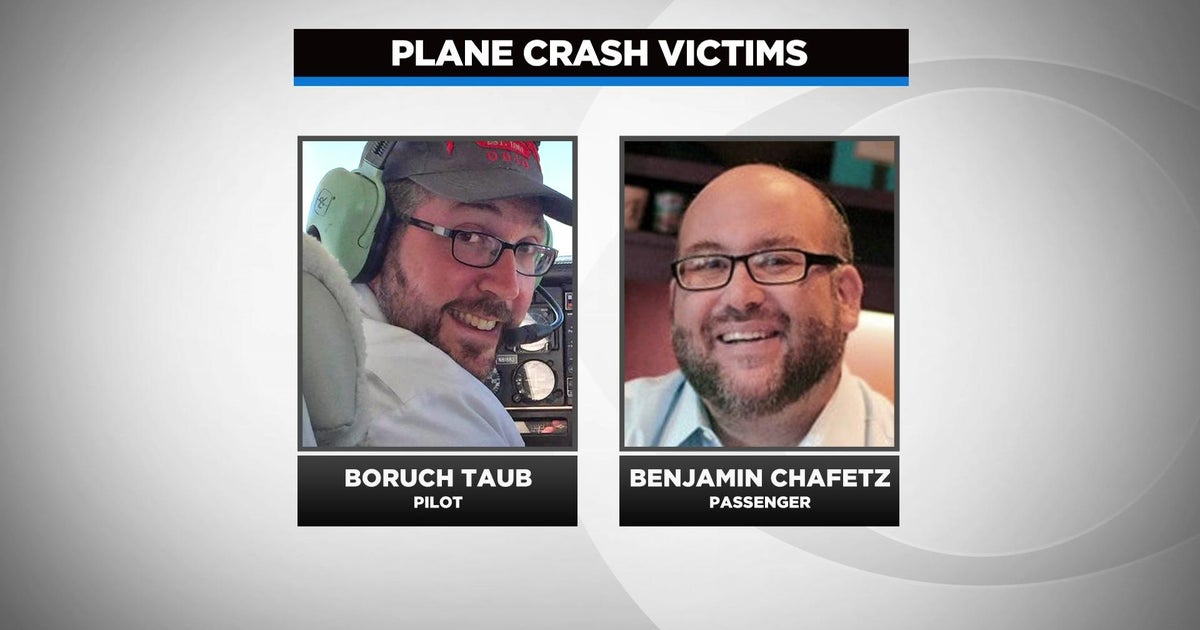 Radio calls and text messages give us new insight into a minor plane crash in Westchester County that killed two people on board.
Police monitored the accident scene on Friday as experts evaluate how and when to remove the wreckage from the dense forest north of Westchester County Airport.
The pilot was experienced and had landed there with instruments a few weeks ago. His attempted emergency landing Thursday evening fell 1 mile short of safety.
Just hours after the wreckage was found in the woods north of Rye Lake, the bodies of Boruch Taub and Ben Chafetz were flown to Cleveland, where mourners gathered Friday afternoon at a funeral service for Chafetz, a prominent figure in the Ohio Orthodox community. who leaves behind a wife and seven children.
"How proud he was. said speaker.
Pilot Boruch Taub flew the six-seat Beechcraft A36 and reported engine problems shortly after takeoff from John F. Kennedy International Airport in bad weather.
Taub was calm as he spoke to air traffic control before the crash.
Tower: "I'm going to have you climb to eight in about 10 to 15 miles."
Tab: "We're not getting the performance we expect, and I'm not sure why."
Tower: 'Westchester County Airport is just off your right wing if you want to land and check it out. Are you declaring an emergency?"
Tab: "Not at this time."
Tower: "If you can, make a right turn toward 340 – looks like I can see you doing it now."
Tab: "I declare an emergency, our oil pressure is dropping."
Tower: "Do you have engine power now? Are you able to keep up?"
Tab: "No, the engine stalls. Mayday, mayday, mayday, mayday."
The emergency call sent first responders rushing to the woods near the airport. The search was hampered by bad weather, which made it impossible to fly drones and use other equipment.
"We had a multi-domain search and rescue, including water, land and aviation," said Westchester County Airport manager April Gasparri.
The FBI used technology to search for the men's smartphones.
"We could ping then, that gave us a general idea of ​​where the plane was. We're still not sure if it was in the water or on land," said Emergency Services Commissioner Richard Wishnie.
Just before 11 p.m., the wreckage was found containing two bodies.
"Mr. Taub, Mr. Chafetz are gone. They're leaving a hole at the dinner table in their homes. They're leaving a hole in the lives of their communities, communities of faith. Losing them is the overarching story today," Westchester County Executive George Latimer said.
As TBEN's Tony Aiello reports, we know that Chafetz texted his family just before the crash to ask for prayers and to say he loved them.
Taub's funeral is Sunday.
The NTSB is conducting an investigation that will look at the pilot's actions, aircraft conditions, weather, and many other factors.