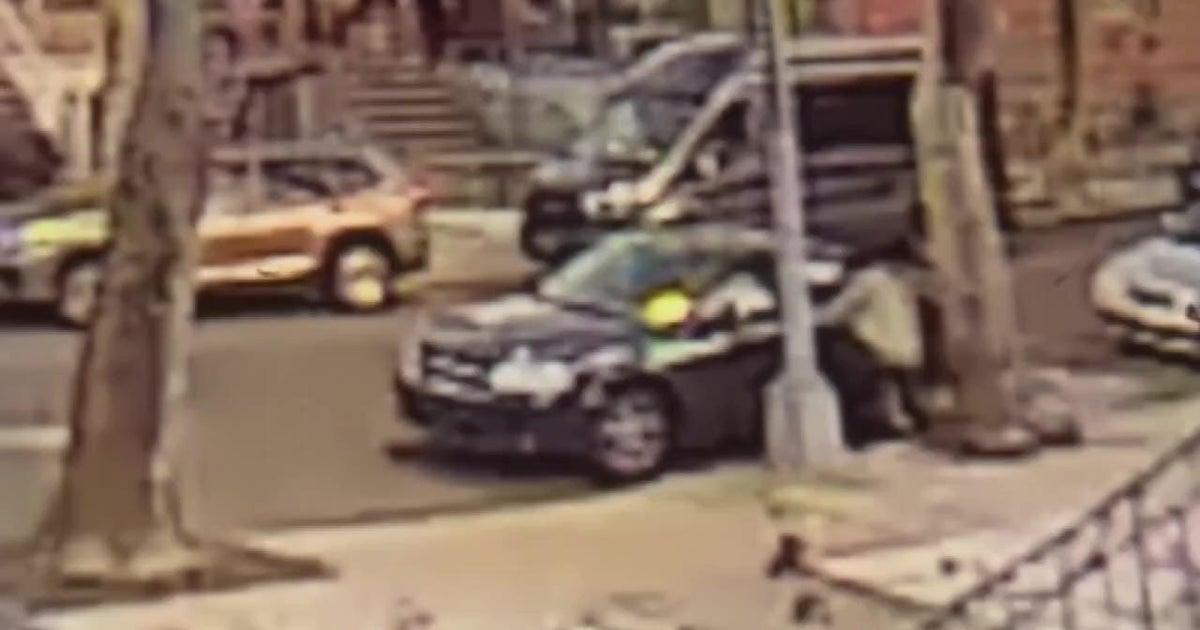 NEW YORK – A 71-year-old man was shot Sunday night at a home in East Flatbush, Brooklyn, and now police are looking for two women.
It happened on East 48th Street.
In exclusive video, you'll hear a muffled shot, followed by another, followed by a third. Then two people run to a dark car, which quickly drives away.
It happened just after 5 p.m. Sunday night. A 71-year-old man was shot dead on the ground floor of a home. Many elderly residents live on the street.
"The neighborhood here is fantastic and it's very shocking that that happened," said one person.
"It's really scary to know something like this happened on the block because this is usually a very quiet, safe neighborhood and I'm really sorry to hear that," said another.
A neighbor who declined to appear on camera said he was not surprised it happened as he had seen women come and go from the ground floor residence.
According to police sources, the shooting does not appear to be random. The victim may have known at least one of the two female suspects.
Nothing appears to have been taken from the house.
The house is empty, but we're told the victim has been living on the ground floor for some time.
According to police sources, the victim told police that he knows one of the two female suspects and has helped her with money before. They asked him for $5,000 to help a friend in jail, but he told officers that when he said he didn't have that kind of money, they argued and he was shot.
The investigation is ongoing.
The man is in critical but stable condition.
Anyone with any information is asked to call the NYPD's Crime Stoppers hotline at 1-800-577-TIPS (8477)or for Spanish, 1-888-57-PISTA (74782). You can also give a tip via their website or via DM on Twitter, @NYPDTips. All conversations are treated confidentially.