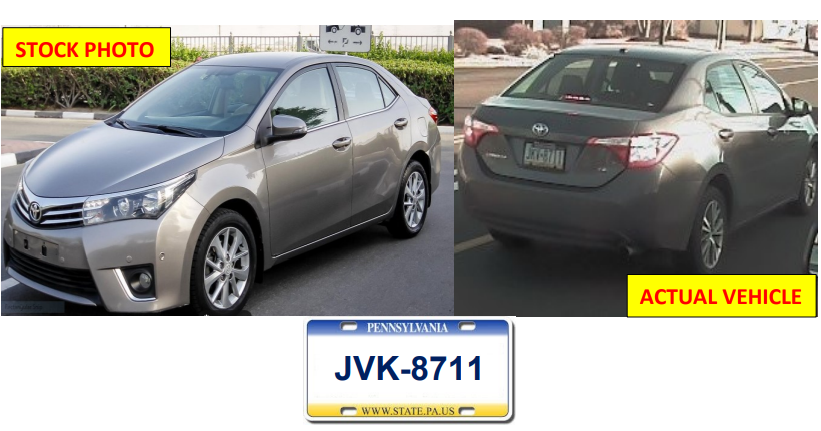 PHILADELPHIA (TBEN) — A 71-year-old woman was beaten, sexually assaulted and robbed at her own home in East Mount Airy on Thursday. Philadelphia police say the incident happened at 7400 block of Devon Street around 3:30 p.m.
Police say this man pretended to need help to get the woman's attention, once inside he attacked her and then stole her car
"I am shocked," said one person.
"This never happens in this neighborhood," said another neighbor.
According to authorities, he demanded money from the victim, which she refused. He then hit her on the head and back several times, strangled her, forced her to take off her clothes and sexually assaulted her, police said.
"Our 71-year-old survivor demanded that he leave, after which he punched, punched, kicked, strangled and dragged her up and down the stairs and demanded money," Philadelphia Police Department Captain James Kearney. said. "She survived, she fought back and he sexually assaulted her on the second floor. He told her repeatedly he was going to kill her and she told our investigators she is a strong woman who will survive and she did. She has my respect and today and I think she's a hero."
Police say the suspect stole the woman's cell phone, credit card and car. They are now looking for the gray 2014 Toyota Corolla with registration number JKV-8711 from Pennsylvania. The vehicle has minor paint damage on the rear bumper on the passenger side.
People living nearby couldn't believe what was happening in their quiet streets.
"We are all a community. We take care of each other. This woman was 71. I am in shock," said a neighbor.
Police are looking for a man between the ages of 17 and 24, about six feet tall, with short hair. He wore a white shirt with charcoal on it, dark army green skinny pants and a red logo near the pocket.
If you have information about this incident, please call the police.