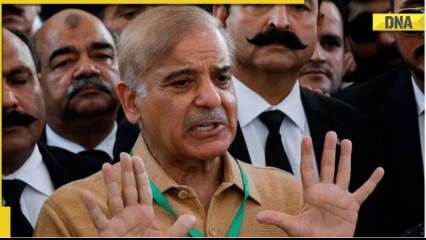 Pakistan is going through an extremely crucial political phase, where the current situation is worrying not only for the world but also for India. Since the Imran Khan-led Pakistani government Tehreek e Insaaf (PTI) was toppled and a multi-party coalition called the Pakistan Democratic Movement (PDM) seized power, political instability in Pakistan has multiplied.
Imagine a nuclear-capable country, indirectly ruled by military and Islamist zealots, and where terrorism is a state policy, political instability reaches its peak. This is not only a dangerous situation for Pakistan or India, but also for the rest of the world. As a close neighbor and arch-rival for more than seven decades, it is pertinent for us to properly analyze the current political stage in Pakistan. India needs to know who is likely to come to power when elections are held in Pakistan in the coming months, and we need to understand the factors that will affect Pakistan's political future.
Deteriorating economic situation

Pakistan struggles to survive with almost no foreign reserves, a debt that exceeds its GDP. Natural disasters due to floods have made the situation worst. What an ordinary person would need today is basic services and food and if the present government of Shahbaz Sharif succeeds in this, it will not be difficult for him to take power again. Otherwise, there is a chance of a suspended national assembly. Moreover, as the Pakistani government has agreed to the demands of the International Monetary Fund (IMF) to get the $1.1 billion tranche, which will create more economic pressure on the common man, things could also get worse. With no money in its banks, the Sharif government has no choice but to either wait for money from the IMF or expect financial aid to be pledged in the coming months in the context of the Geneva flood issue, which will reach Pakistan . That is why Shahbaz Sharif wants to postpone the elections so that he has enough time to win the hearts and minds of his constituents.
Role of the Pakistan Army

From nearly 75 years of independence, the Pakistani military ruled the country directly for more than five decades, while they were kings the rest of the time. During the 2018 elections, there were national reports of widespread poll manipulation in favor of Imran Khan Niazi and he was named as a selected prime minister. However, since his ouster, Imran has been quite outspoken against the Pakistani military, and it is certain that he will not be the choice this time. Pakistan's political future will depend on which party can strike a deal with Rawalpindi boys. The Pakistan Army can never remain neutral in the political scenario as it is the largest business conglomerate in Pakistan with more than 50 entities such as Fauji Foundation, Shaheen Foundation, Defense Housing Authorities, Bahria Foundation, Askari Bank Ltd and so on. Generals sitting in Rawalpindi must choose the government of their choice in Islamabad in their own commercial interests.
Punjab factor

Punjabis have ruled Pakistan since the beginning and the Punjab factor will play a vital role in any election. More than half of all National Assembly seats (required to prove a majority) come from Pakistan's Punjab. Historically, any party that wins in Punjab also forms the government in Islamabad. That is why it is not only the center of all political activities, but also favored by the ruling governments in the past. Currently, Punjab is no longer a bastion of the Pakistan Muslim League (Nawaz) and it will be difficult for Mian Shahbaz Sharif to wrest control of the province where he was the longest-serving Chief Minister. Factors such as public attitudes, general development and especially the outlook of Islamic radicals like Tehreek e Labbaik Pakistan (TLP) will play a vital role in Punjab.
Situation in Khyber Pakhtunwa (KP) and Balochistan

Although the population of Pashtuns & Baloch is smaller in Pakistan, their voice will still be important as well. In the face of large-scale crackdown tactics against these communities by the Pakistan Army, a serious internal security situation has developed in Baluchistan and Khyber Pakhtunwa. With 75 seats in the National Assembly in these two provinces, their role in the upcoming elections cannot be undermined. Baluch rebels & Tehreek e Taliban Pakistan (TTP) carry out daily attacks on Pakistani security forces are also a major challenge and will greatly help shape voters' attitudes in the upcoming elections.
Threat of a military coup

Unlike predecessor Bajwa, current Army Chief General Asim Munir is in a difficult situation to be both apolitical and on the same wavelength with the political leadership. He is ambitious, he is hardliner and he is loved by the common public of Pakistan. As both leaders – Sharifs and Imran Khan are dealing with allegations related to corruption and responsibility for the deteriorating economic situation in Pakistan, it is likely that the Pakistani military will take over the administration of the country. This is not a new trend in Pakistan and if it happens it will also gain the support of common men. However, the same will not only provoke sanctions from the rest of the world, but also threaten the South Asian region.
So, unlike other countries, who will be the king in Pakistan is a tough question and will depend on multiple factors. As elections are scheduled for this year and everyone is trying to woo the voters, it is only a matter of time how the situation will unfold. At present, the challenges faced by the common man are paramount and will determine the outcome if the Pakistani military remains neutral at all.
Disclaimer: The opinions expressed in this article are those of the author and are not associated with TBEN English.