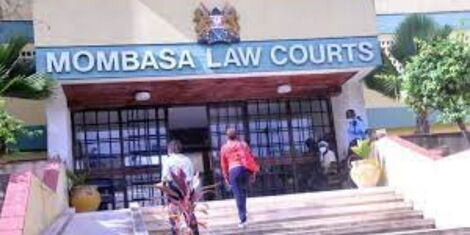 A court in Mombasa on Friday, January 20, rejected the pleas of four petitioners seeking a halt to the recruitment of ten members of the County Executive Committee (CEC).
The four petitioners had requested the court to appoint the 10 CECs of the Governor of Mombasa, Abdulswamad Nassir, the District Secretary, the Chief Executive Officer of the Mombasa County Public Service Board and a large number of advisers to assume their responsibilities.
Mombasa Employment and Labor Relations Court rejected an application for a precautionary attachment, noting that there was no substantial threat to the petitioners' case.
The four petitioners went to court under a notice of urgency, alleging that the governor had broken the law during the nomination process of the highest district officials.
An image of the courts of Mombasa
Nation
Lady Justice Agnes Nzei pointed out that petitioners' pleas had insufficient grounds to prove Abdulswamad's guilt, but respondents could still submit their answers.
Nzei also asked Governor Abdulswamad's lawyers to properly serve the petitioners by Monday, March 26th, ahead of the decision of the case.
Appearing before Judge Nzei, Governor Abdulswamad and his legal team rejected the arguments of four petitioners, noting that the process was above board.
In their petition, Abdullmajid Ali, Mesh Mwaniki, Maria Magdalene and Mohamed Mohsin argued that the appointment of Governor Abdulswamad did not meet the threshold for employment of local people as required by law.
The four reasoned that the County Government Act of 2012 proposes that 70 percent of jobs be given to a county's local population and 30 percent reserved for outside experts.
"The Governor, who is the appointing authority, has shrouded the appointment he has made with great secrecy in a total violation of the Constitution and all relevant laws," the petitioners noted.
The petitioners alleged that the law requires Governor Abdulswamad to conduct due diligence and ensure that fairness, transparency and competition are well established in the process.
"The appointment of Waliaula violates the law as he was intended to serve for the term corresponding to that of the first regime, whose term expired upon taking office of the current governor," the petitioners argued .
The ten members of the Executive Committee appointed on January 15 are now going through the normal hiring process.
The petitioners' lawyers also argued that the two-thirds gender rule in public appointments was also violated, as there are only two female candidates compared to eight males on the governor's list of appointees.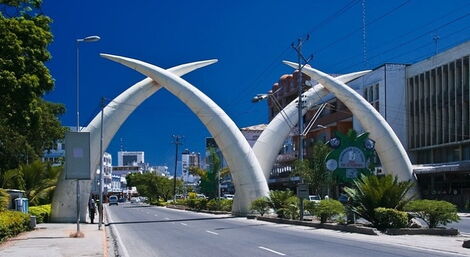 Symbolic horns in Mombasa County.
File