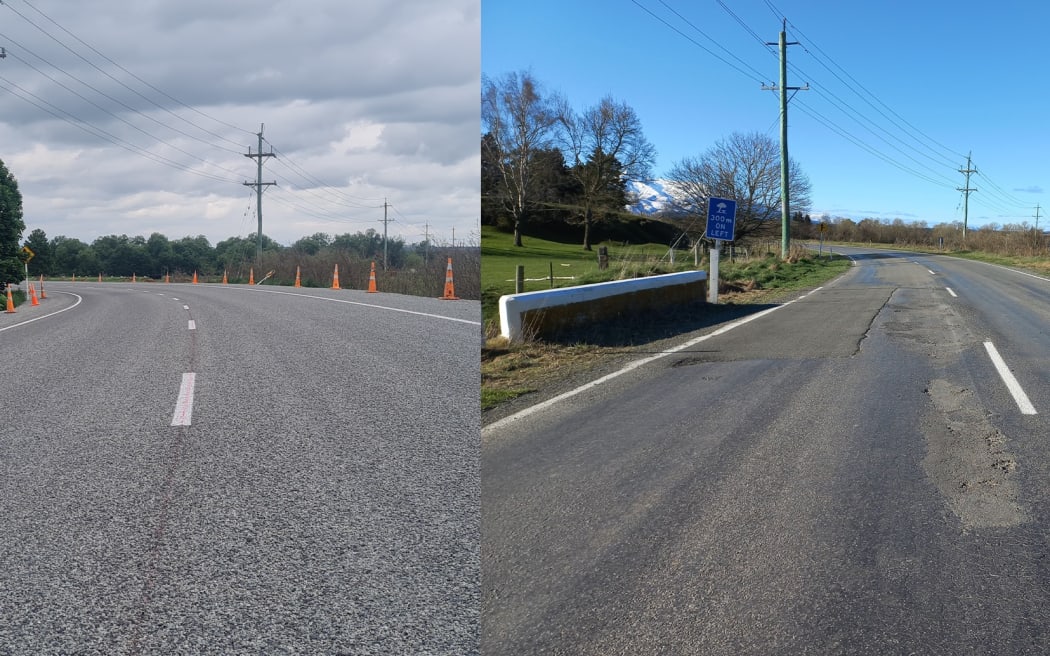 In the Ashburton District, nearly as many potholes were closed in 2022 as in the previous three years.
Ashburton District Council filled 12,074 potholes in 2022, twice the 5917 in 2021, and only just under the combined 13,775 from 2019 to 2021.
Neil McCann, the Council's infrastructure and open spaces group manager, said the higher figure reflected a significant increase in potholes following significant rainfall and flooding in May and June 2021.
The high number of potholes should reassure the community that the municipality is actively tackling the problem – the district's biggest problem according to the results of the annual resident survey.
"The Council has put all the extra money into doing just that and hopefully people can see the results."
The colder and wetter months, usually June through August, tend to have the highest peaks in pothole numbers because weather conditions are not favorable for permanent pothole repairs, McCann said.
That was highlighted after the once-in-200-year rain event that ravaged the district's road network.
The number of pit repairs increased from 3,985 in 2020 to 5,917 in 2021 and then doubled in 2020.
There was likely some variation in how the potholes were laid down with a change of contractor, McCann said, with Fulton Hogan being replaced in 2020 by HEB Construction, which was awarded the council's $30 million five-year road maintenance and operation contract.
The temporary repairs to potholes, holding patches until a big crew can come and fix them, cost about $125,000 a year, he said.
"This is part of the $1.65 million for paved road repairs, which includes more permanent repairs such as excavations and cement stabilizations."
In the first instance, the municipality will only pay for the temporary pit repair and any repeated temporary repairs will be borne by the contractor.
In the current fiscal year, there is also $2.7 million for resealing to prevent potholes, with 58 percent ($1,566,000) completed by mid-December.
Then there's the $3.75 million for full road reconstruction, which McCann said includes the additional $1.7 million the council has put into addressing road problems, 51 percent of which ($1,900,000) completed in mid-December.
Contractors are busy with the summer program of resealing and rebuilding, which will be completed by March, he said.
The Ashburton District has the fifth largest road network in the country with 2,619 km of roads, comprising 1,518 km of paved and 1,102 km of unpaved roads, as well as 185 bridges and 254 km of footpaths.
Local democracy reporting is public interest journalism funded through NZ On Air