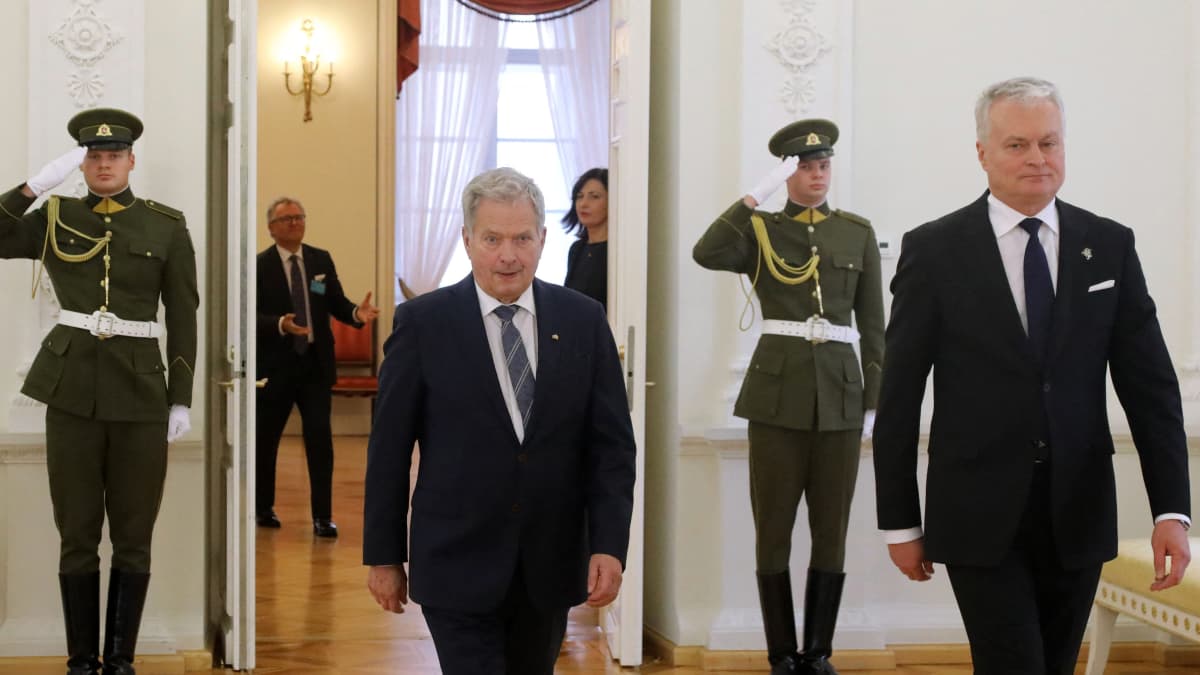 Sauli Niinistö was on a working visit to Lithuania.
Finland has committed to maintaining the ban on tourist visas for Russians for as long as necessary, President Sauli Niinistö said on Friday.
Speaking during a working visit to Vilnius, Lithuania, where he met the Lithuanian President Gitanas NausidaNiinistö said the ban would remain in effect for as long as necessary, and that no time limit had been set.
"So far there is no sign that we wouldn't need it and move on" [the visa ban]' said Niinisto.
Finland stopped issuing tourist visas to Russians in early October.
At the leaders' joint press conference, Nausėda described the issue of Russian tourists as a moral dilemma, characterizing the suspension of the issuance of tourist visas to Russians as another way to pressure the country over the war it is waging in Ukraine. .
Nausėda also expressed strong support for Finland's NATO membership application, with Lithuania ratifying the application months ago.
Topics of discussion between the presidents included the Russian invasion of Ukraine, European security, Finland's imminent NATO membership and bilateral relations between Finland and Lithuania.
The presidents would share a working lunch after the press conference, where he will meet Viktorija Čmilytė-NielsenPresident of the Seimas (Lithuanian Parliament).
Niinistö last visited Lithuania in 2018, while President Nausėda last visited Finland in 2019.