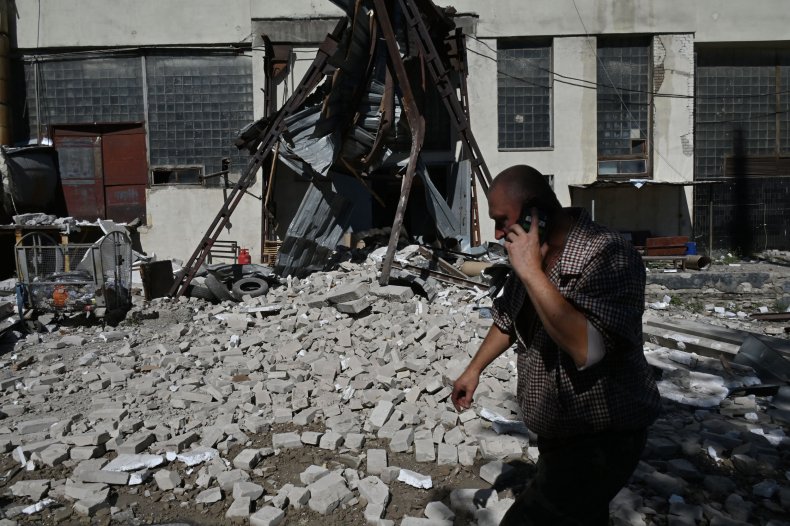 As fierce fighting between Ukrainian and Russian forces continues in the eastern region of Donetsk, and Moscow makes no significant progress for weeks, former Luhansk Oblast governor George Tuka said it is time for Kiev to launch preemptive air strikes directly into Russian territory. .
In an interview with the Ukrainian news site Obozrevatel, Tuka said Kiev will not fight to the last Ukrainian, but "to the last Russian."
"I would very much like our American partners to stop binding us hand and foot with the demand not to shell the territory of Russia," he told Obozrevatel.
"In my opinion, the task of preemptive strikes on military facilities on the territory of both Russia and Belarus is a matter of the security of our country, and not just a political scare. For a long time, both Russia and Belarus deserve it to get certain actions in return."
Asked about the diplomatic risks of shelling Russian targets with weapons from NATO countries, Tuka said the difference between weapons supplied by Western powers and Ukrainian weapons is "just a political gimmick".
"From the moment one or more weapons cross the state border of Ukraine, they become Ukrainian. Who we bought it from, how we got it – it doesn't matter at all. This is political manipulation and nothing more," he said.
Since the conflict began on February 24, NATO has condemned "in the strongest possible terms Russia's brutal and unprovoked war of aggression against Ukraine", but avoided open conflict with Moscow, eager to expand the battlefield to NATO. territory to avoid.
Tuka, who served as Deputy Minister for the Temporarily Occupied Territories and IDPs in then Prime Minister Volodymyr Groysman's government between 2016 and 2019, said it would take more than HIMARS to make a "real breakthrough" against Russian forces.
He called for "the supply of automotive equipment, armored vehicles, means of communication and modern night vision goggles" as well as "long-range missiles" to "create new opportunities" for Ukrainian troops.
Meanwhile, Russian forces in Ukraine are said to have resumed local ground attacks northwest and southwest of Izyum, according to the Institute for the Study of War (ISW), which said Moscow forces may also be preparing for offensive operations further west in Kharkiv Oblast. or towards Kharkov City.
Russian forces currently occupy about 60 percent of Donetsk, and Moscow is expected to continue its attacks in the region, eventually annexing the entire territory if it is victorious.
President Volodymyr Zelensky has urged civilians to leave East Donetsk and flee the battlefield, saying that "the more people leaving the Donetsk region now, the fewer people the Russian army will have time to kill."
A mandatory evacuation notice was posted on Saturday evening, asking mainly families to remove the tens of thousands of children from the region before the winter.
"They need to be evacuated, you can't put their lives at risk in winter without heating, light, without the possibility to keep them warm," Kiev's Ministry of Reintegration of Temporarily Occupied Territories said in a statement.