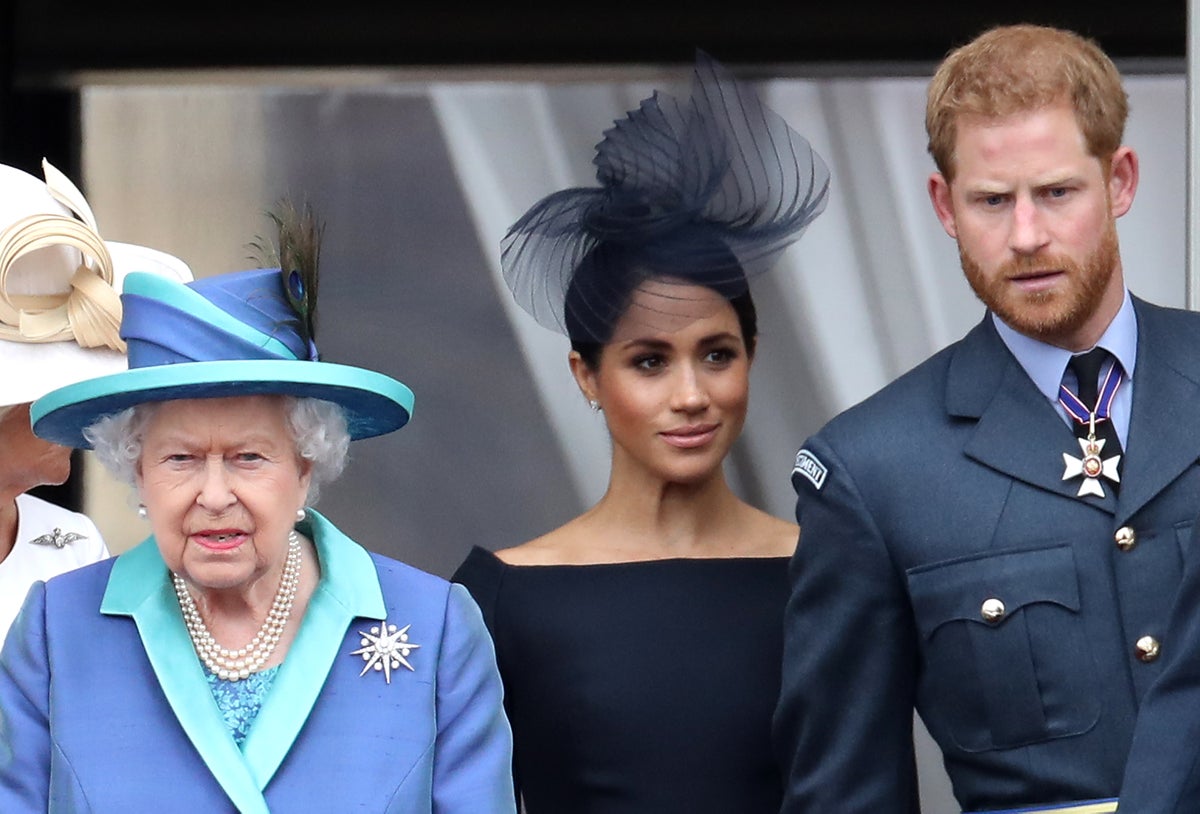 Prince Harry pays tribute to his grandmother Queen Elizabeth II.
The Duke of Sussex described the late monarch as his 'guiding compass', days after visiting tributes to the Queen at Windsor Castle.
In the statement released this morning, Prince Harry thanked the Queen for her "good advice" and "infectious smile".
"She was admired and respected worldwide. Her unwavering grace and dignity remained true throughout her life and now her eternal legacy," the statement read.
"Grandma, although this last goodbye brings us great sadness, I am forever grateful for all our first encounters – from my earliest childhood memories with you, to the first time I met you as my commander in chief, to the first moment you have my dear wife meet and embrace your beloved great-grandchildren.
"I cherish these moments that I have shared with you, and the many other special moments in between. You are already sorely missed, not only by us, but by the whole world. And as for the first encounters, we now honor my father in his new role as King Charles III."
He added: "Thank you for your commitment to service. Thank you for your sound advice. Thank you for your infectious smile. We smile too, knowing that you and Grandpa are now reunited, and both in peace together."
The tribute comes as Prince Harry and Meghan Markle joined Prince William and Kate Middleton at Windsor Castle to greet mourners and read tributes to the late monarch.
The foursome stepped out to meet the audience, thanked them for coming and received greetings from people who stood for hours to see the two royal couples.
"It's a lonely place up there without her now," Harry told the audience.
"In every room she was in, we felt her presence everywhere," he added.
Despite years of speculated rifts between the brothers, William is said to have invited his brother and Meghan to observe the Queen's tribute yesterday afternoon.
A royal source said: "The Prince of Wales thought it was an important show of unity at an incredibly difficult time for the family."
This is the brothers' first public appearance since the unveiling of a statue of their mother, Diana, Princess of Wales, in July 2021.
They both attended a thanksgiving service for the Queen's platinum anniversary in June, but did not speak.
William paid a heartfelt tribute to his grandmother, calling her "our extraordinary queen".
"I knew this day would come, but it will be some time before the reality of life without grandma will really be real," he said.
"I will honor her memory by supporting my father, the king, in every possible way."
More to come…