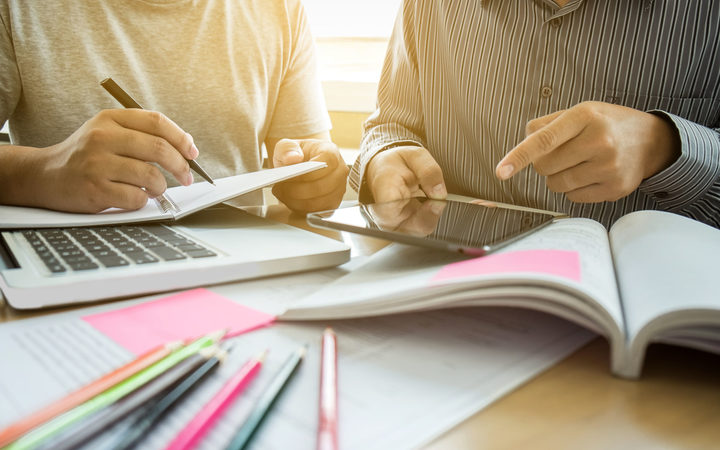 ChristchurchNZ and the Department of Social Development have launched Start Me Up – a program designed to guide potential business owners or those interested in learning more about the start-up process.
Delivered in two stages, candidates will first participate in online workshops on the fundamentals of business creation.
Simon Anderson, director of regional growth for ChristchurchNZ, said the workshops would include advice on how to determine the problem the company aimed to solve, the uniqueness of the product or service and target customers.
"Twenty-five people will then move on to Stage Two, which is eight weeks of in-person masterclasses with mentors and program coaches.
"At the end of the day, MSD has a range of programs where people can get funds to start their own businesses – so it's a great opportunity," Anderson said.
He said the program was basically about helping people develop an idea and then showing them how to pivot it to build successful businesses.
Christchurch artist Lisa Schmidt applied for the course after starting her own art store in Oxford did not function financially.
"I want to learn new skills when it comes to running a business, like how to promote things, how to advertise, and how to handle the tax side of things," she said.
"I paint, ceramic, and learn to weave harakeke – I'll do anything, really, I'll try anything."
Schmidt wants to start his own business so that he can support his 18-year-old son who is going to college next year.
"I have a Facebook page that I advertise my art on, but I would like to make it an online store at the end of the course.
"I have PTSD from a worsened theft in my home last year, so I'm having a hard time interacting with people right now, so yes, I can't wait to take the course and meet new people. "
Raneigh Smith applied for the program in hopes of gaining skills to start a business. She was studying and working as a courier driver, but took time off for personal reasons.
"With Covid, things have changed a lot, so this journey seems like a good opportunity and a gradual way to keep looking and moving forward.
"I have a few business ideas that I want to explore but just don't know how to go about implementing them or where to start.
"I want to give it my all, rather than half and then fail and give up – I want to give it a shot," Smith said.
She also hoped the course would equip her with skills to help her volunteer with Canterbury Tag Football.
"I'm really looking forward – to have a lot of mentors who will help me will be amazing. I only wish I had had similar opportunities when I was younger."
Applications for Start Me Up are open to people from Christchurch, Selwyn and Ashburton and close at the end of February.
The Department of Social Development's regional commissioner for Canterbury, Diane McDermott, said support for the program would demystify the start-up process and open a new path for people whose jobs have been affected by Covid-19.
"Start Me Up will be an opportunity for people to see if starting a business is for them, and to build an invaluable network of local support and connections," she said.
.