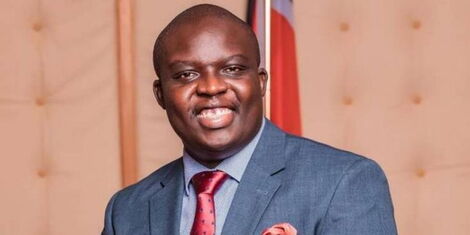 The University of Nairobi has produced some of its most iconic student leaders, especially during the tenure of former Vice-Chancellor, Professor George Magoha.
Historically, UoN's Students Organization of Nairobi University (SONU) produced top politicians such as James Orengo, William Ruto, Ochilo Ayacko, Kabando wa Kabando, Mwandawiro Mghanga and Moses Kuria, all of whom were student leaders.
Under Magoha's guidance, University of Nairobi students were also able to exercise their right to elect their leaders through universal suffrage. Here are five leaders who served as UoN student leaders under the former CS.
1. David Osiany
Outgoing Industrialization CAS David Osiany.
David Osiany
The former Chief Administrative Secretary (CAS) in the Department of Industrialization, Trade and Enterprise Development, David Osiany, served as SONU Chairman during Professor George Magoha's tenure as Vice-Chancellor.
A second-year student at the University of Nairobi, Osiany emerged victorious in 2009 after defeating his closest challenger John Ngaruiya, who later staged a coup in 2010 to oust the former SONU chairman.
At the age of 26, Osiany worked as a youth affairs adviser to former Prime Minister Raila Odinga and later as a board member of the Oxfam GB Pan-African programme.
Osiany holds a Bachelor of Arts (Communications) from the University of Nairobi and a Master of Science in Public Policy from the University of Bristol, England.
2. Babu Owino
Babu Owino, Member of Parliament for Embakasi East, at an earlier political rally
File
Paul Ongili Owino, popularly known as Babu Owino, is currently serving his second term as Member of Parliament for the Embakasi East constituency.
The legislature gained its popularity while serving as SONU Chairman under Professor George Magoha.
Babu is one of SONU's longest-serving presidents in the institution's history, having begun his leadership in 2011. He served for two terms.
Legislator attended Nairobi University for a bachelor's degree in actuarial science and graduated with honors in 2012.
He later returned to the institution in 2013 to study Bachelor of Law during which he continued his activism.
3. DMK Kiogora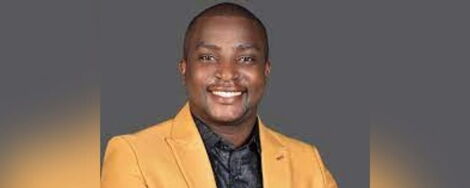 A file image of MCA Abogeta West, Denis Kiogora
DMK Kiogora was elected President of the Students Organization of Nairobi University (SONU) on April 30, 2012, after coming out victorious after defeating Erick Janganya.
Former Vice-Chancellor Professor George Magoha welcomed Kiogora's election victory and pledged his cooperation.
In 2017, Kiogora won the Abogeta West MCA seat and held it through the 2022 general election. He also leads the Kenya Airlift Program, an initiative that brings postgraduate students to the United States.
4. Zack Kinuthia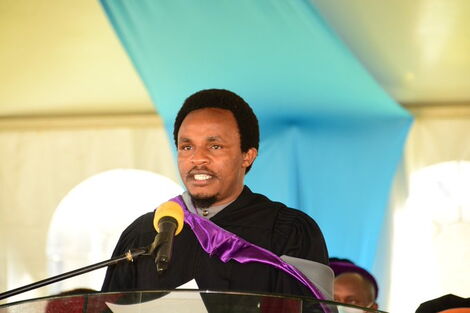 Education CAS Zack Kinuthia speaks at UoN's 64th graduation ceremony
File
Zachariah Kinuthia, a former Chief Administrative Secretary at the Ministry of Sports, Culture and Heritage, also served as President of the University of Nairobi Student Organization (SONU) between 2013 and 2014.
Zack entered the University of Nairobi in 2010 to obtain a bachelor's degree in economics and political science.
Kìnuthia is currently pursuing a law degree from the same institution
5. Irene Kendy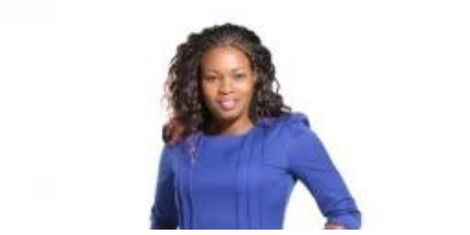 Irene Kendi was Vice President of Nairobi University Student Organization (SONU) between 2014 and 2015.
Twitter/Irene Kendi
The current Youth Advisor in the Ministry of Youth and Gender Affairs Public Service, Irene Kendi, was also Vice President of the Students Organization of Nairobi University (SONU) between 2014 and 2015.